Hands-Free HD Camcorder Enables Pro Storytelling
Shoot broadcast-quality hands-free videos in full HD with a super-wide angle lens, audio out, GPS and Bluetooth.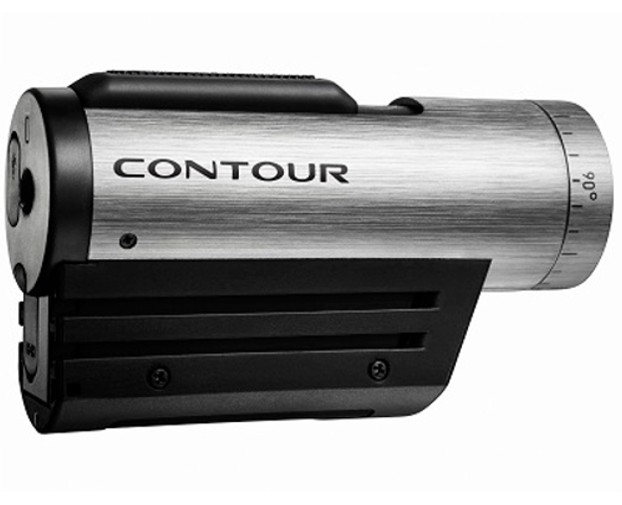 Contour+: $499.99
If people can't seem to understand your point of view, show them a full-HD video shot with a hands-free camcorder strapped to your person. The durable, water-resistant, prosumer-level Contour+ makes a great helmet-cam. And as you can see in the embedded Bam Margera video to the right, it also makes a fun spoon-cam, toothbrush-cam and skateboard-cam. Whatever you attach it to — with the three included mounts or otherwise — you'll get an impressive 170-degree field of vision in one of four frame rates and three resolutions, up to full 1080p. And since audio is part of the picture as well, this camcorder comes equipped with a 2.5mm external microphone jack.
The HDMI port allows on-the-spot playback right from the microSD card to a laptop or other external monitor. Ahead of time, you can preview and align your shot by connecting your Android or iOS phone to the Contour+ via Bluetooth. The free Contour Mobile App also allows you to quickly check the camera's battery, memory and GPS signal; and adjust the microphone volume and lighting settings in real time on-the-fly. (Of course, once the high-octane action starts, you'll probably want to pocket the phone so you can be hands-free again.)