Hands-Free Flashlights: How Joby's GorillaTorch Line Stacks Up
Like the GorillaPods, Joby's GorillaTorches have flexible legs with strong grip. Except instead of steadying cameras, the GorillaTorch provides a hands-free source of light, handy when fixing a fuse box during a blackout or when you're out camping. There are four models on the market: the original GorillaTorch, GorillaTorch Flare, GorillaTorch Blade and Switchback. Here's [...]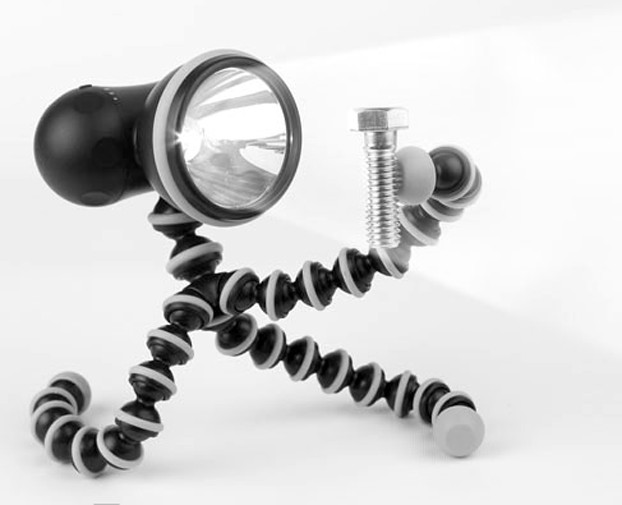 Image: Joby
Like the GorillaPods, Joby's GorillaTorches have flexible legs with strong grip. Except instead of steadying cameras, the GorillaTorch provides a hands-free source of light, handy when fixing a fuse box during a blackout or when you're out camping.
There are four models on the market: the original GorillaTorch, GorillaTorch Flare, GorillaTorch Blade and Switchback. Here's how they stack up.
GorillaTorch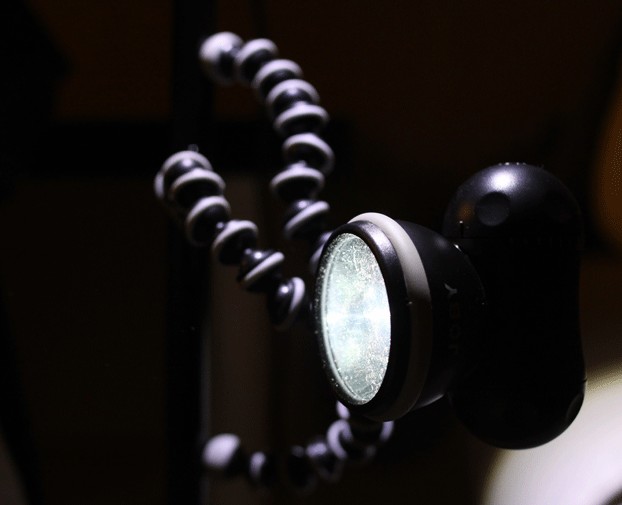 Image: Alice Truong for Discovery Channel
As the entry-level model, the GorillaTorch, retailing for $29.95, has adjustable lighting up to 65 lumens. While that's enough to let you see outside, it's the dimmest of the bunch. Like the rest of Joby's products, the GorillaTorch, which uses three AA batteries, is durable, designed to be shock- and weatherproof.
GorillaTorch Flare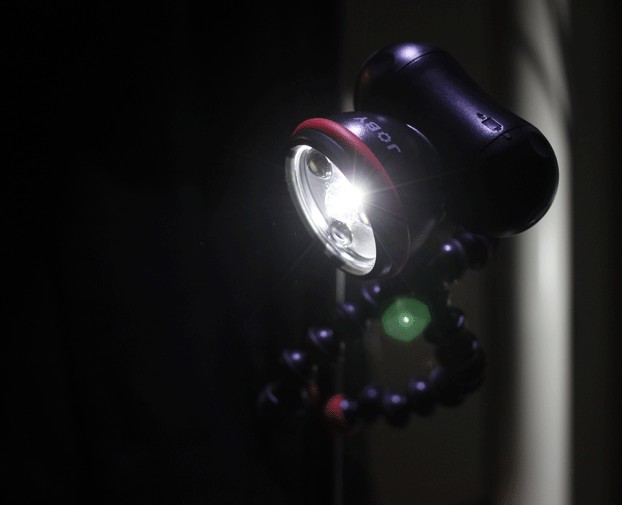 Image: Alice Truong for Discovery Channel
The Flare builds upon the original GorillaTorch but has a few more bells and whistles. First of all, it's about 50 percent brighter at 100 lumens. But more interestingly, there are a bunch of light settings: low, medium, bright and strobe in white and red lights. That red light is great when you're outdoors, making it easier to see at night. The strobe feature is useful to signal for emergency. The Flare uses 3 AA batteries and retails for $34.95.
GorillaTorch Blade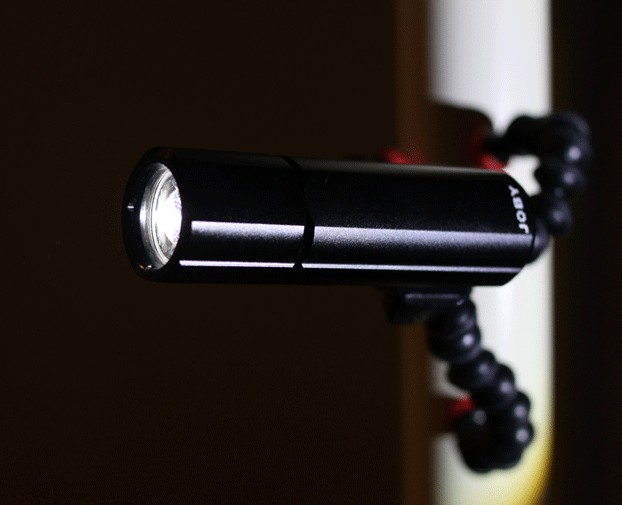 Image: Alice Truong for Discovery Channel
At $59.95, the Blade is a steep flashlight option. But if you're looking at GorillaTorches, clearly a regular flashlight isn't going to cut it. The Blade ties with the Switchback for brightest at 130 lumens. Its light can adjust from spot to flood beam, and is rechargeable via micro USB. The head works like a tripod, capable of precise positioning with 360-degree pan and 180-degree tilt. The Blade can be removed from its legs, so you can attach the light to your tool belt. Made of durable, aircraft-grade aluminum, the Blade is water- and drop-resistant.
GorillaTorch Switchback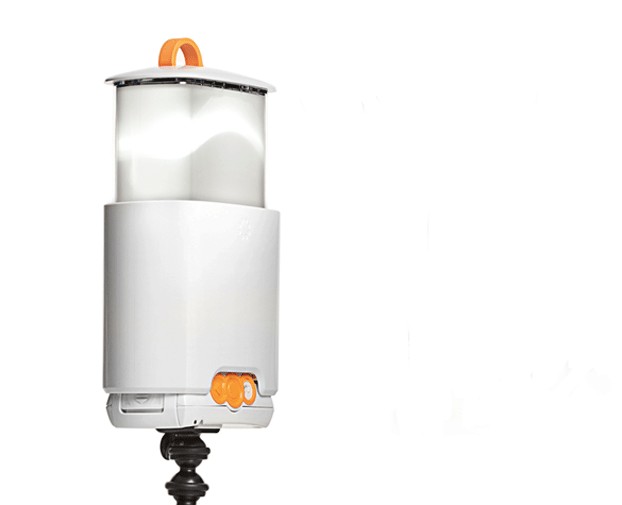 Image: Joby
Also for $59.95, the Switchback is a light that transforms from compact lantern to high-performance headlamp — yes, a light you wear around your head. Ideal for camping, climbing and backpacking, the light is 130-lumens bright and can last up to 72 hours on a full charge. Like the Blade, this includes red and white lights for night vision and flood lighting. An adapter clip also lets you use the legs as a camera tripod. Talk about bang for your buck.