Golden Spider Silk Art to Loom in London
Golden orb spider silk painstakingly woven into textiles goes on display this month in London.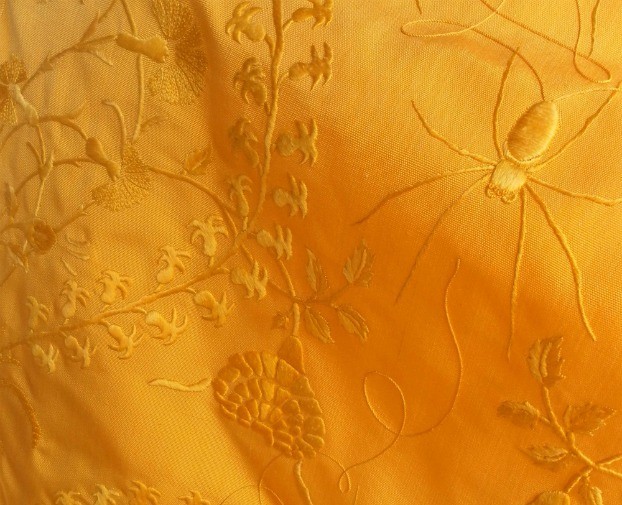 Giant golden silk orb-weaver spiders produce brilliant gold threads, a luminous shade that helps lure in prey. It also lures in humans who spend years gently collecting the silk to weave into textiles. The fruits of all that labor are going on display in a London museum.
The Victoria and Albert Museum will be showing the world's largest pieces of cloth made from spider silk. One of the textiles is a delicately embroidered bright yellow cape with flowers and spiders in the design. This cape required silk from 1.2 million female golden orb spiders, and took years for Madagascar residents Simon Peers and Nicholas Godley to create.
Peers is a British art historian and textile artist, and Nicholas Godley is an American designer. Together they have a system to make artwork from spider silk.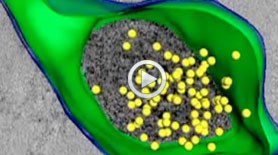 DNEWS VIDEO: SYNTHETIC LIFE, ENGINEERING TISSUE AND MORE …
To get the silk, about 80 people set out early in the morning looking for the spiders, collect them in boxes, and then bring them to a spidery, the BBC reported. The spiders are put in a harness and a spool tugs the thread out continuously while the spiders wait. In a New York Times article about the practice, Godley said that while some spiders die in the process, he and Peers have a system to release the spiders daily back into the wild.
"We do everything to avoid harming the spider," Peers told the BBC.
Although the duo has shown their textiles at museums before, the exhibit this month is the first time they will be publicly unveiling their cape. The Victoria and Albert Museum exhibit, called "Golden Spider Silk," opens January 25 and runs through June. A slideshow here offers a sneak peak.
Arachnophobes take heart — Godley has a fear of the spiders but has taught himself how to handle them, all for the sake of the magical result.
Photo: Detail of an embroidered cape made from golden orb spider silk that will go on display in London. Credit: Victoria and Albert Museum.