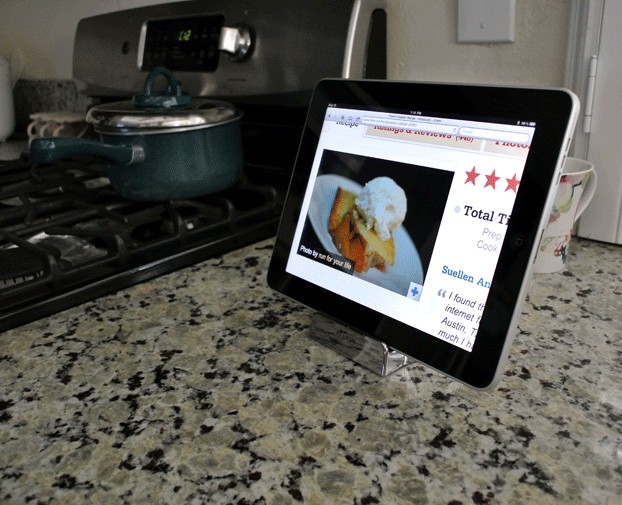 Image: Alice Truong for Discovery Channel
Even in the kitchen, people don't want to part from their iPads.
With countless cooking apps, why would they want to? If anything, these days, tablets have become engrained in our lives thanks to their practicality (not to say we don't use them for impractical reasons — Angry Birds, anyone?). So much so that a pair of Belkin kitchen accessories each picked up honors from CES: the Kitchen Cabinet Mount and Chef Stand + Stylus.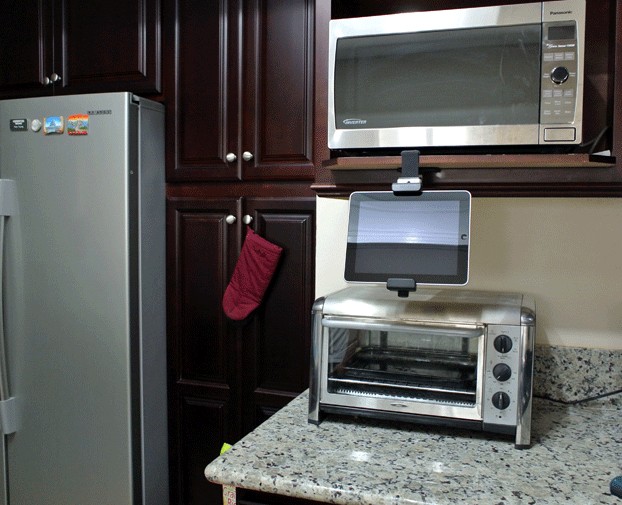 Image: Alice Truong for Discovery Channel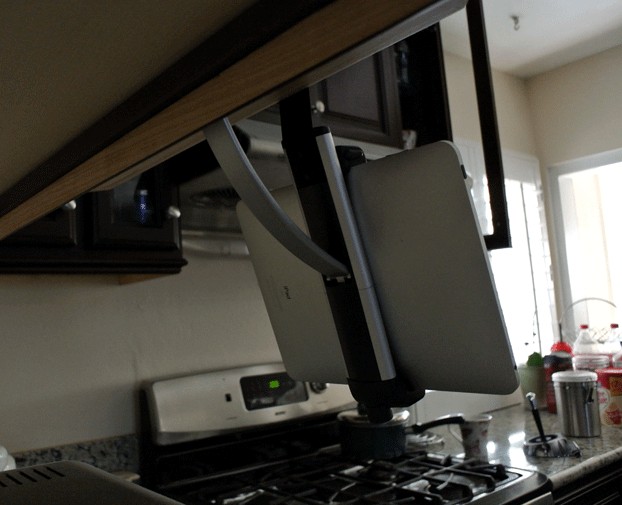 Image: Alice Truong for Discovery Channel
The cabinet mount is helpful to bring the tablet into the kitchen without clutter, by keeping counters clear. The $49.99 mount is adjustable for tablets of various sizes and thickness, so there's no need to remove the case. Its best feature has to be easy assembly and dismantling, coming apart in two pieces that can be put away when not in use. Paired with a cooking show in the background, this mount is perfect to follow along Paula Dean or Rachel Ray.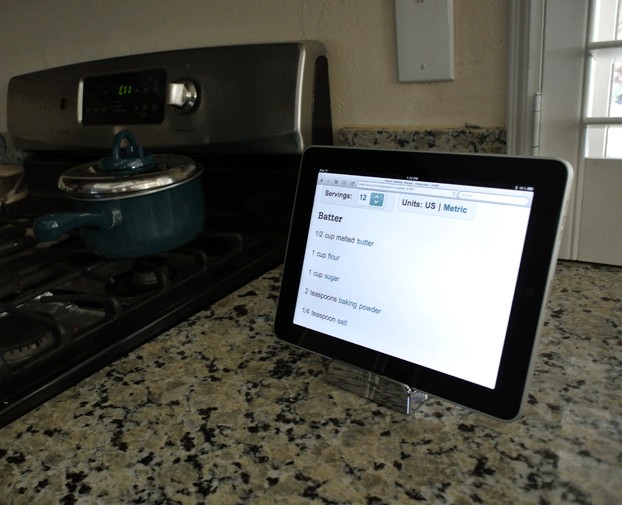 Image: Alice Truong for Discovery Channel
While the mount is ideal for watching online videos when cooking, the $39.99 Chef Stand + Stylus is useful in more involved tablet computing. The stand includes a non-slip rubber base and two viewing angles. Together with a stylus, it was designed to let you interact with tablets without dirtying screens with your greasy paws. Yes, a stylus sounds terribly old fashioned, but this one's not like ones you'd find in PDAs of 10 years ago. Instead, it's in the form of a weighty marker-shaped accessory with magnetic tip. It's superfluous, but using it is easier than cleaning your iPad's screen each time.
With fire, water and sharp objects, the kitchen can be an unwelcoming place for a tablet, but these tools help make the environment a little more welcoming.