Give Your Golf Balls Some Personality
Create a stainless steel cutout to imprint golf balls with a personal design and/or lettering.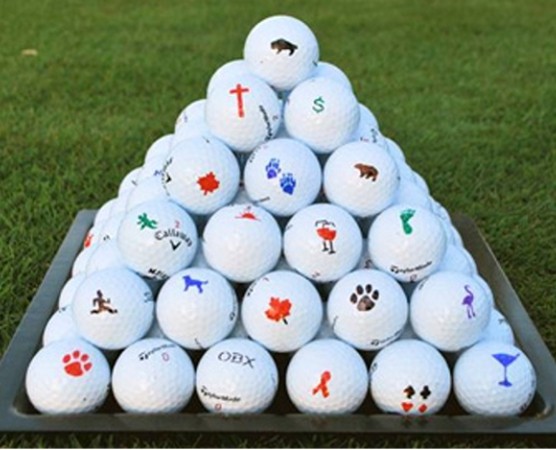 Customized Tin Cup personal imprinting system: $75-140
You probably don't expect to overhear: "I'm the pink flamingo," "Don't touch my lighthouse" or "Have you seen my Yin-Yang?" on the golf course — or anywhere else, for that matter. But those seemingly random phrases make sense in the world of Tin Cup, a patented stainless steel cap that allows you to mark your golf balls with letters or an image using an ultra fine point permanent marker.
Sure, there are fancy simulators and other high-tech golf gadgets out there. But imprinting golf balls isn't just the whimsy of certain flamboyant players, like wearing a plaid shirt with lime green pants. The U.S. Golf Association's Rule 12-2 states that it's the player's responsibility to play the right ball and suggests that it be identifiably marked. Rather than rely on the ball maker's logo, why not put your own on there? Or save some dough by using one of Tin Cup's stock designs.