GigaPan Image Shows Inauguration in Amazing Detail
Three hundred and five images are stitched together into one giant photo that everyone can explore. ->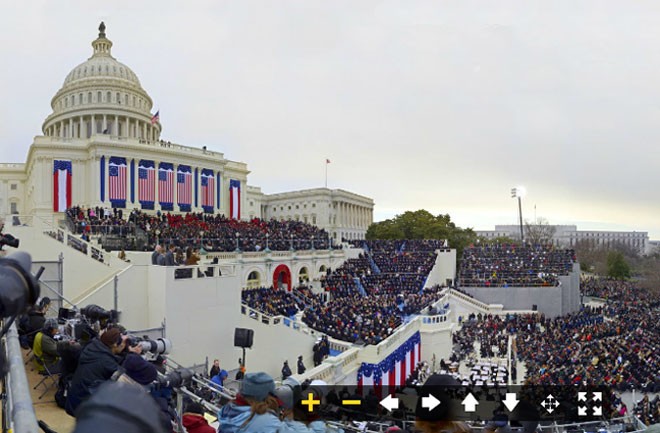 We've seen a lot of photographs from the inauguration yesterday. But you might not have seen one like this taken by staff members of the Washington Post. It's a GigaPan panoramic that lets viewers zoom in and out and examine details so high-res, the experience is almost better than if you had been there.
Gigapans are made using a digital camera secured to a robotic mount. The camera snaps hundreds, sometimes thousands of images and then GigaPan Stitch Software automatically combines those images into a single, super high-resolution photograph.
According to the Washington Post, this GigaPan image was made by stitching together 305 high-resolution photographs taken over a 13-minute period during President Obama's inauguration speech.