Get Powered up with a (Solar) Monkey on Your Back
You're a junkie, admit it. A power junkie, that is. Most of us are these days, with all of the handy gadgets we've got. But the monkey on our back could be the thing that helps us keep it all together. When you're going off-grid on your adventures, and want to still be able to [...]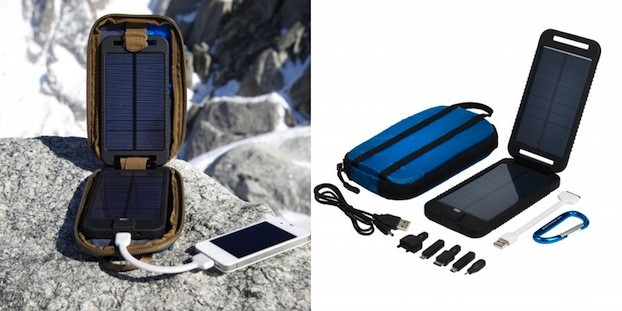 You're a junkie, admit it. A power junkie, that is. Most of us are these days, with all of the handy gadgets we've got. But the monkey on our back could be the thing that helps us keep it all together.
When you're going off-grid on your adventures, and want to still be able to power your gadgets while on the go, there are a couple of different tactics to make that happen. You can either buy spare batteries to take with you, get a standalone rechargeable power-pack to run things, or you can generate your own electricity with a portable solar panel, like this one, the Solarmonkey Adventurer, from Powertraveller.
The Solarmonkey is designed with the needs of users who are out in the field, well off the grid, and need a rugged, portable solution for charging gadgets as well as storing energy until it's needed. The device comes in a tough, insulated and water-resistant 'clamshell' case, complete with an interior pocket to store cables, a carabiner and velcro strap for securing it to backpack or tent, and a waterproof zipper.
The internal battery of the device allows you to start out fully charged, and is said to be able to recharge an iPhone or GPS or mobile phone several times on a single charge. The solar panels can give the battery a full charge with about 12 hours of sunlight, letting users take advantage of the sun during the day in order to charge their gadgets at night. And according to Powertraveller, the unit can save time and be more convenient for users, because it's capable of charging a device and the internal battery at the same time.