George Washington Had Overdue Books
The first president of the United States may not have been able to tell a lie, but he apparently had no problem dodging library fines. More than 220 years ago, George Washington walked out of the New York Society Library with two books -- "Law of Nations," a book about foreign relations, and a text [...]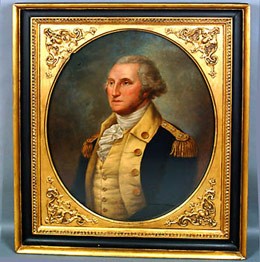 The first president of the United States may not have been able to tell a lie, but he apparently had no problem dodging library fines.
More than 220 years ago, George Washington walked out of the New York Society Library with two books — "Law of Nations," a book about foreign relations, and a text about debates in the British House of Commons.
Sure, 1789 may have been the first year of Washington's presidency over a nascent democracy, but is that really an excuse for absentmindedness? After all, Alexander Hamilton, also a patron of the library, wasn't too busy founding the U.S. Mint or authoring the Federalist Papers to return his books. And Aaron Burr certainly wasn't too busy shooting Alexander Hamilton to give back the volumes he checked out.
According to CNN, Washington has racked up more than $4,000 in overdue fines at a rate of 2 pence a day since Nov. 2, 1789, the day the books were due. However, adjusting for inflation, that number is closer to $300,000.
The library isn't looking to collect on the fine; they just want the books back. Unfortunately for the library and for its modern-day patrons, the volumes have since vanished.
Image credit: National Park Service