Freeskier Sarah Burke Dies After Superpipe Crash
Canadian freestyle skier Sarah Burke has passed away at the age of 29, nine days after she was seriously injured while training in a superpipe in Park City, Utah. She crashed, landing on her head and tearing her vetebral artery, leading to cardiac arrest, the AP reported. She was flown by helicopter to a nearby [...]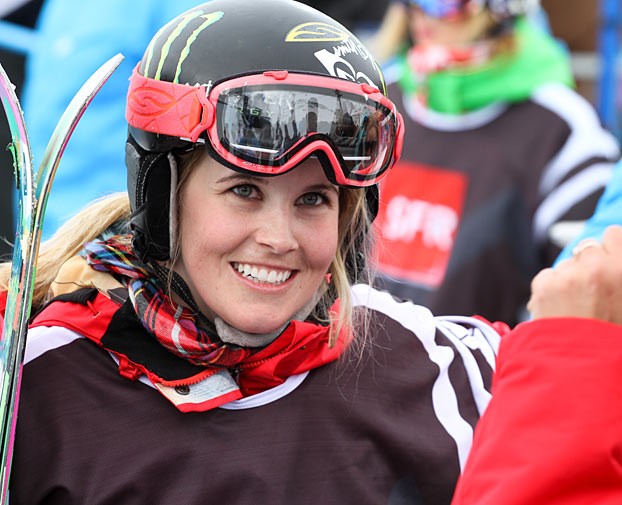 Sarah Burke passed away at the age of 29. Photo: Jonathan Moore/Getty Images
Canadian freestyle skier Sarah Burke has passed away at the age of 29, nine days after she was seriously injured while training in a superpipe in Park City, Utah. She crashed, landing on her head and tearing her vetebral artery, leading to cardiac arrest, the AP reported. She was flown by helicopter to a nearby hospital, where she was put in critical care.
Burke, a four time gold medalist at the X Games, was a pioneer in the sport of freestyle skiing, especially for women athletes. She successfully lobbied to have superpipe skiing made an Olympic sport; it will have its debut at the 2014 Winter Games in Sochi, Russia. Burke was the first woman ever to land a 1080 in competition.
Burke's death will certainly raise questions about the safety of halfpipe skiing and snowboarding as the sports become more popular, and athletes push themselves to perform ever more daring – and dangerous- tricks. In 2009, snowboarder Kevin Pearce suffered a brain injury when he crashed in the same Park City superpipe; he fully recovered.