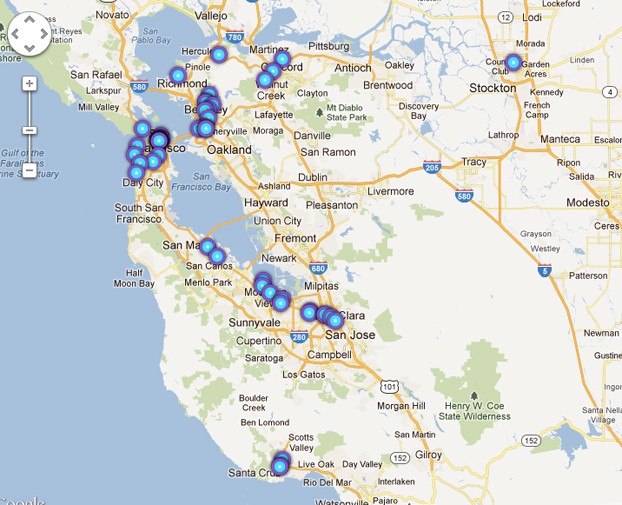 Image: Screenshot
Planned Parenthood of the Great Northwest has been passing out condoms with QR codes to college students. The idea? Post-coital, students scan the codes on the rubbers to 'check in', which anonymously posts the whereabouts of their activities on an online map. The Foursquare-influenced Where Did You Wear It campaign raises safe sex awareness, or as Planned Parenthood puts it, shows that people are "proud to wear protection," according to CNET.
hey use several dropdown menus ("I Use Condoms,…" "The Safe Sex Was,…" and so on) to choose various answers and create a message that appears when someone clicks a location dot on the map. A completed message might, for example, read something like this actual declaration: A twenty-something guy and a guy, whose relationship is all about love and have already talked about safer sex and STDs, used a condom in a plane, train, or automobile because no one wants an STD. It was ah-mazing-ing–rainbows exploded and mountains trembled.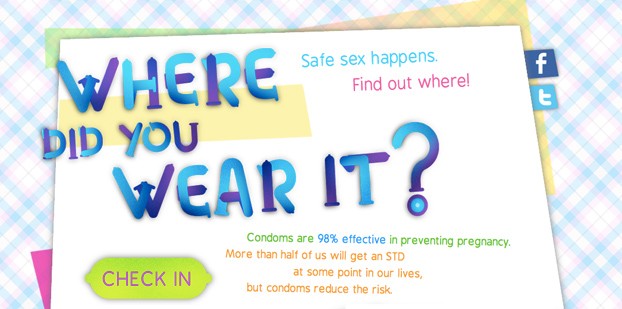 Image: Screenshot
For those who wish to share more, they can post links to their particular points on the map via Facebook or Twitter. This is how the tweet would read: "R U proud 2 wear protection? See my safer sex shout out. [link here] #SafeSexHappens via @WhereDidUWearIt"
The next big thing in social media? Safe sex shout outs.