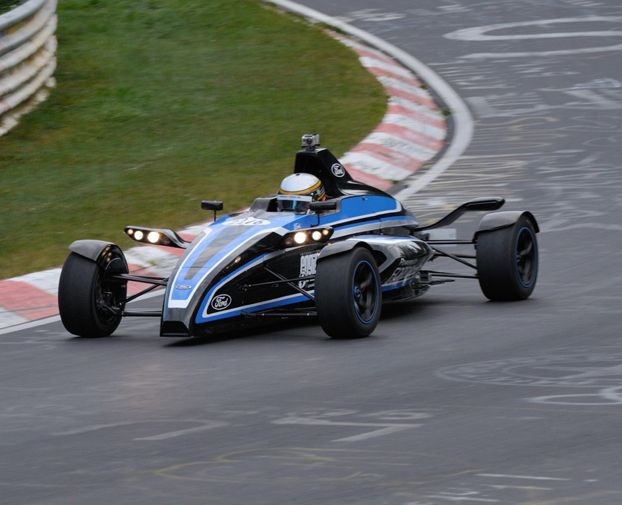 Photo: Ford
Ford has created a unique tiny race car that is powered by its 1.0L EcoBoost three-cylinder engine. A race car with such a tiny engine may seem like a joke, but the unique Formula Ford race car recently recorded the 11th fastest lap ever at the Nürburgring's famed Nordschleife circuit – 7 minutes, 22 seconds, which is faster than supercars like the Lamborghini Aventador and Ferrari Enzo.
"This little engine has people rubbing their eyes in disbelief," said racing driver and course specialist Nick Tandy, 28, who completed the drive. "It's simply astonishing that a 3-cylinder, one-liter engine can deliver that kind of performance."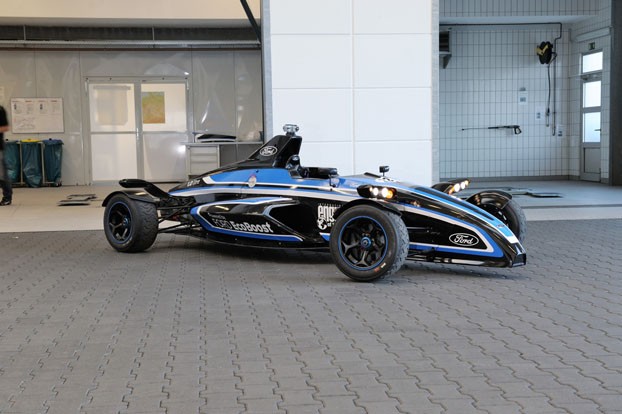 Photo: Ford
The road-legal race car is powered by Ford's new 1.0L three-cylinder turbocharged EcoBoost engine that is offered in some of Ford's models in Europe, like the Focus and Fusion. In the race car the engine has been tuned to put out 202 horsepower. The project team also modified the vehicle so it would be fully street legal for on-road use by fitting it with wheel covers, front and rear lights and indicators, aerodynamically designed wing mirrors and a horn. The car is fitted with a 6-speed manual gearbox and was driven on road-legal tires.
The Formula Ford race car's unofficial top speed is expected to be 158.8 mph with a 0-62 mph time of less than four seconds. The vehicle completed the 12.94 mile Nordschleife circuit at an average speed of 105 mph.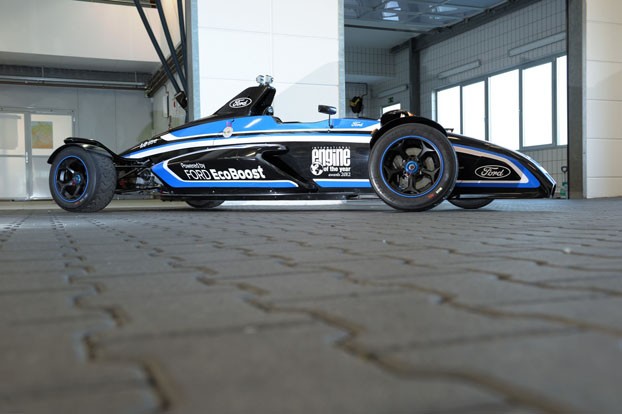 Photo: Ford
"We wanted to prove that size doesn't matter by showing everyone what an amazingly capable engine we have developed in the 1.0-litre EcoBoost," said Roelant de Waard, vice president of Marketing and Sales, Ford of Europe. "What better way than by beating some of the best supercars in the world on the Nordschleife, while using a fraction of the fuel."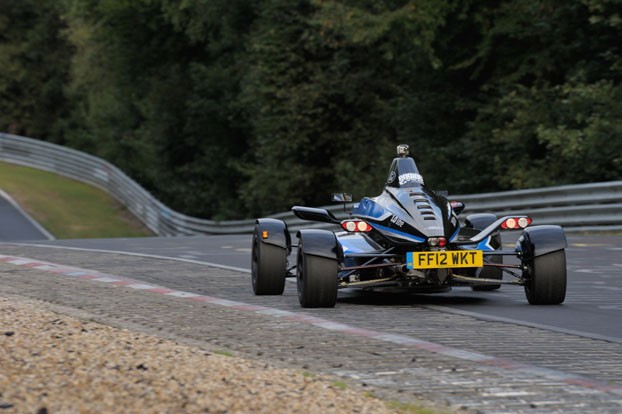 Photo: Ford
Rumors are circulating that Ford may produce the Formula Ford race car. At a recent event in Amsterdam, Ford reportedly stated that it is interested in building a limited number of the race cars. How much would it cost? A Ford executive stated that it would cost "well under £100,000 ($160,000)."