Ford Fusion Hybrid Rated at 47 MPG Across the Board
We have seen the number "47" in the news quite a bit here lately but for our purposes today it is brought to you courtesy Ford Motor Company, specifically speaking of the fuel economy figures just released for the 2013 Fusion Hybrid. For 2013, the Fusion midsize sedan is all-new and will be offered with [...]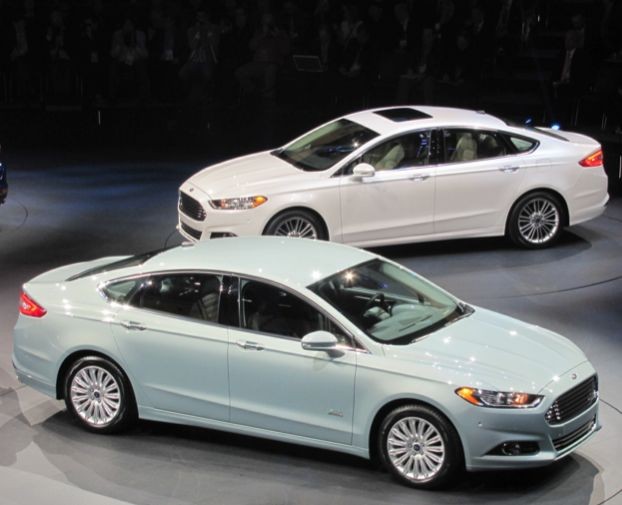 Images by Author
We have seen the number "47" in the news quite a bit here lately but for our purposes today it is brought to you courtesy Ford Motor Company, specifically speaking of the fuel economy figures just released for the 2013 Fusion Hybrid.
For 2013, the Fusion midsize sedan is all-new and will be offered with a host of powertrains including two EcoBoost engines, hybrid, and plug-in hybrid variants.
Ford is touting the biggest news in the EPA certification of these models as its new hybrid gas/electric powertrain will achieve 47 mpg city, highway and combined in the new Fusion. By comparison, that is 8 mpg better on the highway and 4 mpg better around town than the latest Camry Hybrid.
If 47 sounds familiar when associated with Big Blue Oval it is because recently the automaker announced that EPA achievement from its new C-MAX Hybrid model as well.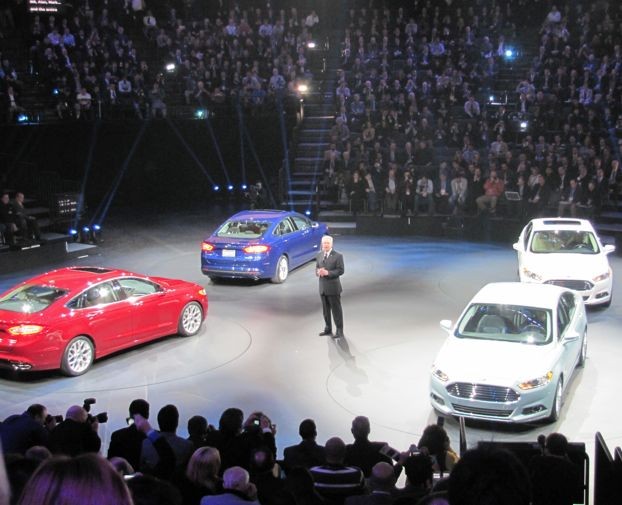 In other news on the Fusion front, the Energi plug-in Hybrid boasts a projected 100-plus MPGe (fuel economy equivalent when compared with combustion engines) rating when operated on electric power only and in EV mode, Ford says its new Fusion can be driven up to 62 mph therefore allowing many Fusion owners to never have to reach into the gasoline component of the engine.
"The new Fusion is part of our plan to offer vehicles with the very best quality, fuel efficiency, safety, smart design, and value," says Alan Mulally, Ford president and CEO. "We are absolutely committed to class-leading fuel efficiency as a reason to buy Ford vehicles, with customers able to choose the fuel-efficient powertrain that best fits their lifestyle."
According to Ford, new innovations in hybrid technology has led to the automaker securing nearly 500 patents with the 2013 powertrain that sees an all-new lithium-ion battery pack mated to new 2.0-liter Atkinson-cycle four-cylinder gasoline engine (down from the previous 2.5-liter unit). The battery pack supplies an 88kW permanent magnet AC synchronous electric motor that joins the gas engine at Ford's new HF35 eCVT hybrid powersplit transaxle. Total system power is rated at 188hp.
"Ford continued to invest to develop new products like our new Fusion hybrids during the depths of the economic downturn," said Chuck Gray, Ford chief engineer of Global Core Engineering Hybrid and Electric Vehicles. "We succeeded in transforming our lineup with leading fuel efficiency, thanks in part to the many Ford inventors who are helping make our Fusion Hybrid America's most fuel-efficient sedan."