For the Spy on Your List: Gift Guide 2011
Gifts for the person on your list who loves gadgets and has an obsession with James Bond movies.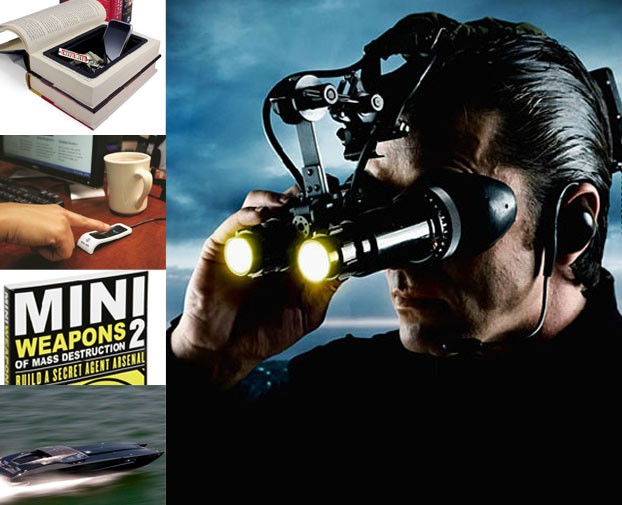 If you know someone who's trying to stop an evil genius or evade capture from a group of well-organized, poorly trained criminals, and you have NO idea what buy them for the holidays, look no farther. Discovery's 2011 Gift Guide for the Wannabe Secret Agent offers suggestions that will please even the best secret-agent-wannabe on your list.
All good spies know how to capture video or pictures of the enemy. Without evidence, how will they escape the frame up? Luckily, the gift guide includes several options to secretly acquiring images.
Consider the worlds smallest camera by Hammacher Schlemmer, which is the size of a marble, weighs only half an ounce and can take 2-megapixel photos and video at 30 frames-per-second. It has automatic focus and only one button for simple operation in the field. Hopefully, it doesn't get too dangerous, because the camera comes with a lifetime guarantee. It's priced at $99.95.
Even smaller is the digital video pen-camera from The Sharper Image while infiltrating the embassy. Record your target's next meeting and get it on YouTube before he releases the poison gas. Piece of mind for $99.99.
If it's a document hoard your spy has uncovered, he will need The Sharper Image's portable scanning wand, too. Much less bulky than the average scanner/printer/fax machine at the office, the wand is only six inches long and, with a wave, can scan documents or photos, saving up to 16 GB worth of documentation. It's also $99.99.
Once the covert data is stored on a safe-house computer, your agent will want to keep the digital data from being compromised. The Eikon Solo Fingerprint Reader from AuthenTec goes beyond password protection, providing access to computer files only to the person whose fingerprint has been stored in its memory. Get it for $19.99.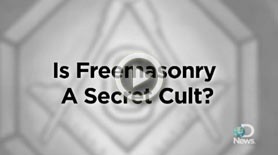 WATCH VIDEO: The Secrets of the Freemasons
A good secret agent knows that while going under cover is essential, so is looking good. A bulletproof jacket by Miguel Caballero (alias: "Armani of bulletproof clothing") will keep your spy looking suave — and free of holes. This bit of sexy protection is available as a vest, jacket, button-down and even a t-shirt.
Being prepared for that last-minute trip to Berlin is crucial for the aspiring cloak-and-dagger. What better place to store small pieces of equipment than in a ThinkGeek book vault? No one will ever expect that the dogeared copy of How To Win Friend's and Influence People contains valuables. Available from ThinkGeek for $34.99.
For the DIY MacGyver, the Discovery gift guide even includes Mini Weapons of Mass Destruction 2. If Mini Weapons of Mass Destruction wasn't enough, why not grab the sequel? With blowguns, periscopes, catapults and bugging equipment your agent never be without the right tool for the job. Perk: everything in these hallowed pages can be constructed with household items and office supplies. The guide is only $16.95.
Once a mission is complete, every secret agent needs to make a hasty getaway. Few getaways could be more hasty than one in a Corvette Speed Boat. Marine Technology Incorporated might sound like a front company, but they're legit. The speed boat was inspired by a Corvette and looks the part. For only $1.7 million, the ZR1 sports 2,700 horsepower and an 8,000-watt audio system complete with Wi-Fi and AppleTV. In case you're balking at the price, it comes with a trailer. You supply the water.
The only thing the gift guide doesn't provide is a good pun for the moment when your agent triumphs over his or her worthy adversary.
Image: ThinkGeek, AuthenTec, ThinkGeek, Pier57
Want more like this? See all our end of year stories for 2011. Gift guides, top 10 lists and some of the best of will be 2011 chosen by you!