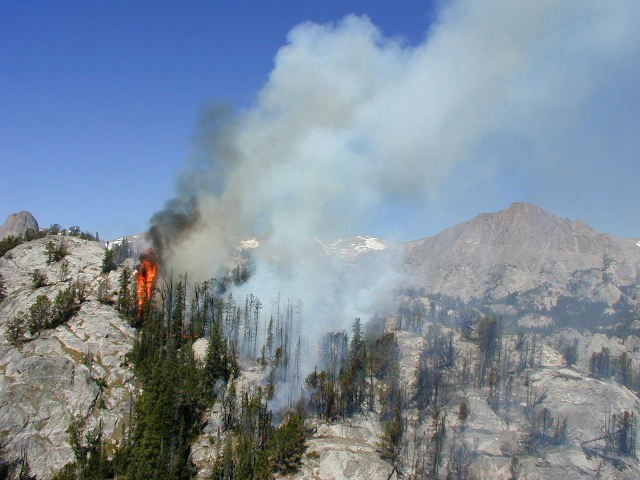 "Only you can prevent forest fires," said Smokey the Bear, but only aerial drones can monitor fires from the sky and keep firefighters safe.
"Wildfire fatalities are often caused by a lack of situational awareness, and timely information can prevent deaths, especially among first responders," said Kelly Cohen of the University of Cincinnati in a press release.
Cohen recently supervised a project which aimed to give firefighters an eye in the sky to help them see whole forest fires at once.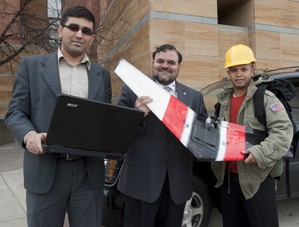 The project, known as SIERRA (Surveillance for Intelligent Emergency Response Robotic Aircraft), combines a small, camera equipped unmanned aircraft with global positioning systems, environmental data and fire-prediction software to give firefighters real time info about a wildfire's position and movement.
"What we are designing is a complete system," Cohen said. "It is low-cost and low-risk. That is important for this application because, while the technology is ready, firefighters are not quick to adopt new technologies. We can show that this works."
The system went through a literal trial by fire in early November when it was used to monitor a controlled burn in West Virginia.
"This test was a clear demonstration of the potential for this technology to limit wild land fire damage by saving money, lives and land," said SIERRA team leader, Robert Charvat in a press release.
The aircraft flew no more than 500 feet above the ground for the test as it fed data back to the fire command center. But the drone, built by Marcus UAV Inc, is capable of flying 35 miles per hour and soaring to 10,000 feet with its 54-inch wingspan. During the craft's one hour battery life, it navigates using GPS data.
Besides fighting fires, the SIERRA system has other uses.
"A similar decision-making need arises in many disasters," Cohen said, "including floods and earthquakes."
"As we execute this work, we are continually reviewing additional areas in which our unmanned aerial vehicle based systems and algorithms may provide a benefit," Cohen said. "One such area is air traffic management while effectively integrating unmanned aerial vehicles into the national airspace."
IMAGES:
Fire in Shoshone National Forest, Wyoming, U.S. (Wikimedia Commons)
SIERRA team members Kelly Cohen, flanked by Manish Kumar and Rob Charvat display the unmanned aircraft. (University of Cincinnati)