"Floating Doctors" Sails to Remote Locations to Provide Medical Assistance to Those Most in Need
On April 21, 2010, Dr. Benjamin LaBrot, his sister Sky LaBrot, and their crew left the United States and sailed for Haiti on the 76-foot-long Southern Wind, a sailboat they retrofitted into a floating hospital that can carry eight tons of medical supplies and 20 doctors. Their mission: To deliver medical assistance to earthquake victims. [...]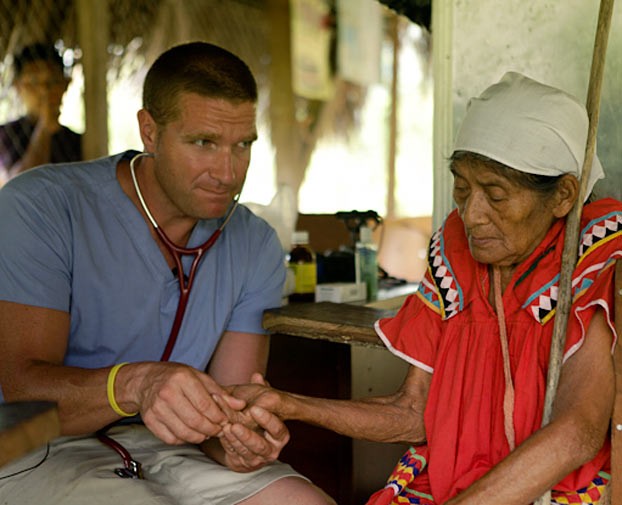 Photo: Floating Doctors
On April 21, 2010, Dr. Benjamin LaBrot, his sister Sky LaBrot, and their crew left the United States and sailed for Haiti on the 76-foot-long Southern Wind, a sailboat they retrofitted into a floating hospital that can carry eight tons of medical supplies and 20 doctors. Their mission: To deliver medical assistance to earthquake victims. In the two years since, the all-volunteer crew has voyaged more than 6,000 miles over open sea and 13,000 miles in smaller boats. They have conducted more than 600 day mobile clinics and dozens of multi-day missions to locations that have never had a doctor visit before. We caught up with Dr. LaBrot on board to find out where the doctors are floating next:
Discovery: Where are you today and where will you be sailing from there?
Dr. Benjamin LaBrot: Currently we are working in Panama, regularly providing care to over 25 indigenous communities and urban under-served areas with little or no access to medical services.  We are working to develop our first land-based clinic in the Bocas del Toro province of Northwestern Panama to continue operations here when Southern Wind needs to depart to other mission destinations.  The ability to do follow-up care in communities and conduct health research is a priority for our organization. A single-day visit to a community can create health benefits that last for years, but regular availability of care in a community means exponential increases in the population health.  Over the next 5 years, we will be working to complete the development our clinic here and similar clinics in Haiti and Honduras.  Our next mission destination for Southern Wind will likely be Haiti for several months next year, but if other disasters or health emergencies elsewhere occur before then we may deploy there as well.
D: How do you determine where you will go next?
BL: Part of our project's fundamental design is to be able to respond to health emergencies, even across thousands of miles.  We will primarily be working in Panama for 2012, but if emergencies elsewhere occur…you hope not, but you never know.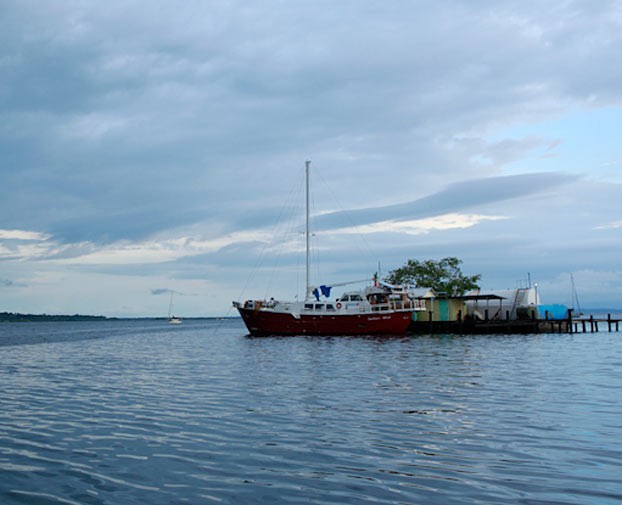 Photo: Floating Doctors
D: What inspired you to start floating doctors?
BL: When I was a medical student in Ireland, I had a lot of classmates from Africa and Asia, and I visited my African friends in their home countries at every opportunity.  At the beginning of our year of boat rebuilding in Florida, we made this little video in the evening for a contest–it tells the story of how the Floating Doctors came to be.
D: There are military-supported, ship-based medical missions, but you are an all-volunteer organization. Tell us how it works:
BL: We have no military support, we are not a political or religious group, though we are happy to work with any group that shares our mission.  When it was formed, Floating Doctors was designed to be mobile and self-sufficient, and my own past experience as a marine biologist and waterman inspired the use of a ship.  Similar groups whose mobility helped inspire Floating Doctors were groups like the Flying Doctors…but I am a mariner, not a pilot, so do what you know! But what makes us most unique is not our mobility and self-sufficiency, but our focus on the individual patient is the priority.  We always focus on the individual—sometimes this means diverting a lot of our time and effort into helping one individual patient, but this has always, ALWAYS somehow led to our ultimately being able to help far more people than if we had said 'I'm sorry I can't help you, I'm going to try and help these 10 people instead."  You might help those 10 people and feel good, but we have found that by helping the one, we end up helping 100, not 10.  I think this is what makes us the most unique, and also the core of our effectiveness.
D: What are the most common ailments/issues you find and do those illnesses vary from port to port?
BL: Anywhere people are poor and have little or no access to medical care, the problems are similar.  Different languages, different clothes, but similar problems–the problems of poverty and isolation or political/ethnic/economic isolation. Certainly different specific ailments are more common in some areas than others; in Haiti practically everyone has malaria, whereas in Honduras Dengue Fever was more prevalent, and Leishmaniasis in Panama…but all are diseases carried by arthropod vectors, that primarily afflict people living in impoverished conditions.  Check out this video for a quick glimpse of some of what we have seen.
D: You're an all-volunteer organization. What is your primary need (money, supplies, volunteers)?
BL: More funding, more medical personnel, and more marine equipment and medications and equipment (especially portable diagnostic equipment. We urgently need a second ultrasound and an ECG machine).
D: What can a volunteer expect if he/she signs on to work with you?
BL: To work hard and have the adventure of a lifetime helping make people's lives better!  I never know what we will see, just when I think I have seen everything, something happens that I could never have anticipated in a million years.