Flexible LED Light Fits Into Tight Spaces
This silicone flexible light is washable, so there's no excuse to put off dirty projects in dark places.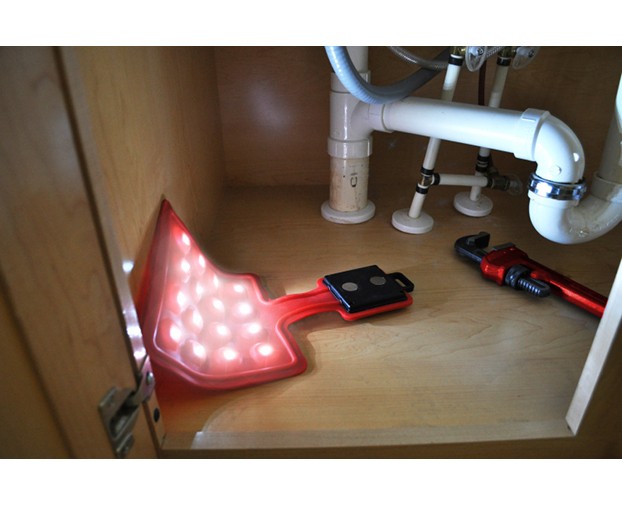 FLEXit: $29.99
It used to be that the words "flexible" and "lighting" didn't really go together unless it had to do with bendy reading lights. However, the need for small lights that fit into small places has grown, and standing out in the overly populated market is hard. But reviewers are already touting  FLEXit to be useful in tasks that range from computer hardware repair to roadside motorcycle work and DIY plumbing. The light looks like a silicone oven mitt with 16 LED flood lights peppering its bendy form. The light can be maneuvered to light tight spaces or stand on it's own while being bent to distribute light as needed.
Different settings for lighting (high, medium, low) determines how many of the bulbs illuminate. It can also assume a cobra-like stance that is attributed to its platform base ABS battery compartment that has neodymium magnets and a loop to hang the light wherever needed. The device runs on three AA batteries that help it last around 70 hours. 
Via: Gizmag
Credit: Striker Hand Tools