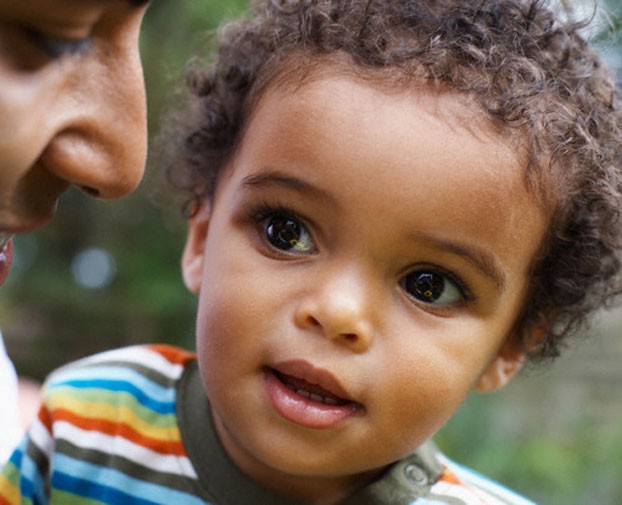 Nonwhite toddlers may be exposed to potentially toxic flame-retardant chemicals more than white toddlers, according to a study published this week in Environmental Health Perspectives.
The study, led by Heather Stapleton, assistant professor of environmental chemistry at Duke's Nicholas School of the Environment, could have political implications, according to the latest story in a series on flame retardants by the Chicago Tribune:
"When lawmakers in states across the nation have sought to ban certain chemicals over health concerns, an industry front group has ominously warned that doing so would result in more deaths among poor and minority children. Before lawmakers in Washington state blocked legislation this spring that would have banned two toxic flame retardants, the Citizens for Fire Safety Institute, funded by the three leading manufacturers of flame retardants, told community groups that the bill would "negatively affect minorities in particular." "We cannot stand by and let (environmentalists) drown out the voices of those most at risk for fire danger: minorities, the elderly, the infirm and ironically, children," a representative for Citizens for Fire Safety wrote to one advocate in a January email headlined "Minority Fire Safety at Risk."
Now, advocates for reducing exposure to toxins may use the study as evidence that flame retardants also disproportionately affect minorities. The study also linked the higher exposure to toddlers whose fathers do not have a college degree (an indication of lower socioeconomic status), as well as age and duration of breastfeeding.
"Race and socioeconomic status were closely associated in our test group, so it's hard to disentangle them," Stapleton said in a press release, "but it's important to note that we found no significant differences in PBDE concentrations in house dust samples by race or parental education. This suggests the exposure difference is not driven solely by higher levels of PBDE in dust from lower socioeconomic homes."
The research team tested 83 toddlers ages 12 to 36 months for levels of polybrominated diphenyl ethers (PBDEs), a class of chemicals widely used over the last 30 years to reduce flammability in polyurethane foam padding, electronics and furniture and other products. Because PBDEs can be ingested with food, dust or breast milk, or breathed in through the air, the researchers collected blood serum samples, hand-wipe samples and house dust samples. PBDEs showed up in all of the blood and house dust samples and in 98 percent of the hand-wipe samples.
It's unclear exactly why nonwhite toddlers would have higher levels than their white peers, especially given that the chemicals were present in dust of homes of both groups. Researchers hypothesize that one explanation might be frequency of hand-washing.
"If flame retardants really provided fire safety, there would be reason for them in certain circumstances, like on an airplane," Linda Birnbaum, a toxicologist at the National Institutes of Health, told Nicholas D. Kristof of the New York Times. But there's growing evidence that they don't provide safety and may increase harm."