First Wireless Speaker From a High-End Company
Yesterday marked the global debut of a new brand from an 86-year-old electronics company.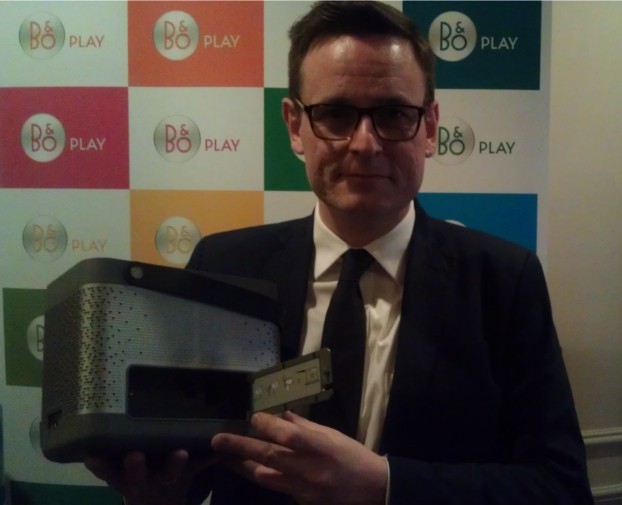 Beolit 12: $799
Yesterday in a private press briefing away from the bustling CES tradeshow floor, Bang & Olufsen revealed their new offshoot: B&O Play. With the same extreme attention to humanistic design, detail, craftsmanship and performance that characterizes the 86-year old original high-concept electronics company, B&O Play is working with young designers from the worlds of art, fashion and furniture to create a more "vigorous, outgoing, playful" sister brand. Discovery News took advantage of the opportunity to see and hear that brand's first product, the Beolit 12 portable wireless speaker.
In the image above, Henrik Taudorf Lorensen, Executive Vice President of B&O Play, shows off the speaker's hidden compartment for stowing an auxiliary input music player and its wires. Outside that compartment, the sunken rubberized top of the speaker makes for a convenient, non-slip resting place. Other cool design features include a solid aluminum grill, illuminated controls and a diagonally mounted leather carrying strap, so the unit doesn't wildly sway when carried about.
With two 2-inch tweeters and a 4-inch subwoofer, the 120-watt AirPlay speaker sounded brilliant, rich and full. It'll be available in the United States and Europe this month and the rest of the world Q1. It launches in gray, with three more colors to be released in the first half of the year.
Credit: Bang & Olufsen