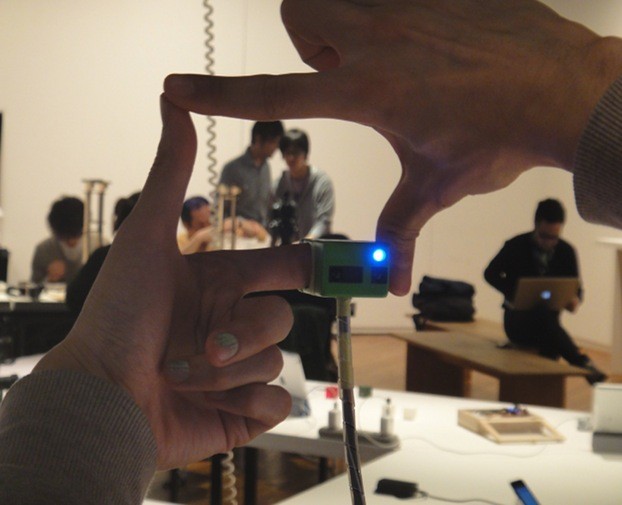 I confess. I'm a terrible photographer — mainly because I can never bridge the gap between getting out my camera and feeling like I'm infringing on the moment. Don't get me wrong, I've got a good eye. Often I've used my fingers to frame a memorable shot or snap an imaginary picture. But alas, no lasting images, only fleeting memories.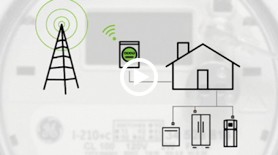 DNEWS VIDEO: Gadgets and Gizmos
BLOG: Are These Satellite Images Exposing America's Secrets?
Which is why this finger camera seems like it was designed especially for handicapped shutterbugs like myself who are crippled by the ephemerality of life.
Thankfully, a Japanese research group has developed the Ubi-Camera which lets users compose a photo by looking through their fingers. Now instead of imitating your favorite film director scouting film locations, your fingers can actually put forth a finished product.
Once the match-box-sized camera is stuck on your finger, the built-in infrared range sensor calculates how far your finger frame is away from your head. That data is used to crop the image so it matches what you're seeing through your fingers.
BLOG: Future Eye-Tracking Systems Will Read Your Mind
Unfortunately, the Ubi-Camera only exists as a prototype. Plus, it has a few glitches to work out — namely that it's connected via a cord to a computer. For someone like me who's looking to capture the moment, while still existing in it, the only use I have for a tether is when I snip it with my scissors.
On top of that, the camera has no zoom and the infrared sensor is prone to mistakes. Researchers say they're hoping to integrate face recognition into the system which could help alleviate some of the glitches.
Until then, I'll keep treading water, snapping fake photos and "Riding for the Feeling." Like Bill says, it's "the fastest way to reach the shore."