FIFA Approves Smart Goal Tech
Technology could put an end to blown calls on the soccer field.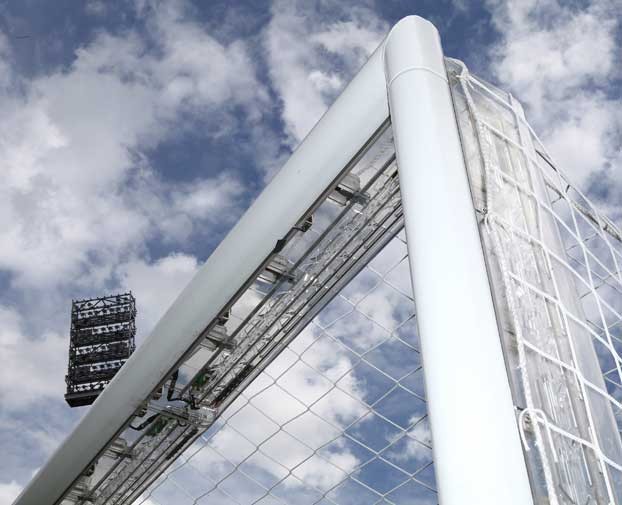 The governing body of professional soccer, FIFA, has approved two technologies that will insure goals are really goals.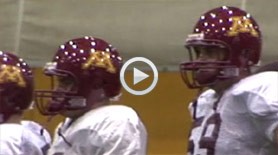 DNEWS VIDEO: SPORTS AND TECH
The two systems are called GoalRef and Hawk-Eye. The first is a system of antennas embedded around the perimeter of the goal. They create a weak magnetic field. When a ball crosses the goal, it distorts the magnetic field, creating a signal that's sent to a wristwatch-like device worn by the referee.
PHOTOS: Olympic Tech Faster Than Skin
Haek-Eye uses six to eight high-speed cameras, each set up at different angles to calculate the exact position of the ball. The data from the cameras is then sent to video software that generates a three-dimensional image of the ball's trajectory. Officials are told if there was a goal within a second.
The International Football Association Board, which presides over the rules of the game, gave the go-ahead last week. Both systems will be tested ahead of being used in a "real" soccer game.
NEWS: Baseball Pitching Tricks: How They Work
This all may sound like a lot of hardware to solve a problem that seems trivial — determining if a ball went behind a goal line. But there have been some embarrassing miscues from referees. During a 2010 World Cup match between England and Germany, a goal by England that would have evened the score 2-2 was disallowed by a referee, as the ball bounced off the crossbar and behind the goal line before falling into the hands of the German goalkeeper. (That goal might not have made any difference though, as the Germans won 4-1).
Credit: Nadine Rupp/Bongarts/Getty Images