Feel Like Mario with a Real Life Interactive Coin Block (Video)
Having spent the better part of my childhood playing variations of Mario games, it excites me to no end to see the interactive Super Mario coin block pendant lamp. The touch-sensitive lamp bears the look and feel of the game's coin blocks, reacting to touch on the base. Measuring 6 by 6 by 6 inches, [...]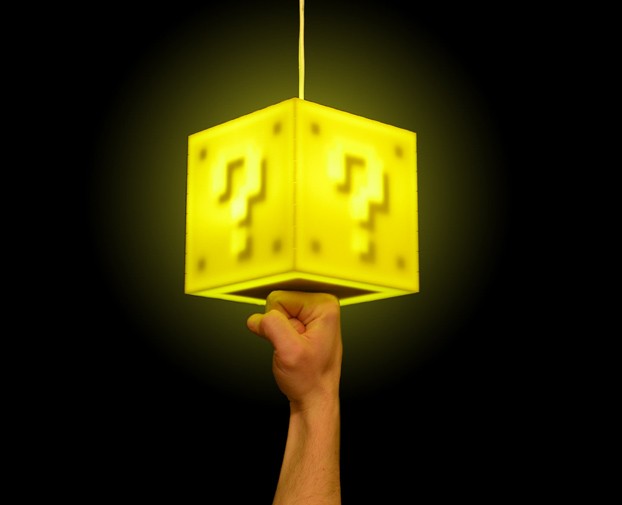 Image: 8BitLit/etsy
Having spent the better part of my childhood playing variations of Mario games, it excites me to no end to see the interactive Super Mario coin block pendant lamp.
The touch-sensitive lamp bears the look and feel of the game's coin blocks, reacting to touch on the base. Measuring 6 by 6 by 6 inches, the lamp is made of laser-cut plexiglas lit by energy-efficient LEDs. It can be suspended from an 11-foot power cord that plugs directly into outlets, according to the etsy product page.
To turn the lamp on and off, merely punch, ahem, I mean touch, the bottom of the cube and you'll be rewarded with both light and the classic coin noise. Every eight times you toggle the light, you'll get a 1-UP! It's very bright in a dark room and still visible in daylight.
The video above shows the coin block in action. It'll cost $74.99 to recapture some of the magic from childhood.