FCC Urges Use of In-Flight Electronics
A letter from the chairman of the FCC could finally push the FAA to allow use of electronics on a plane.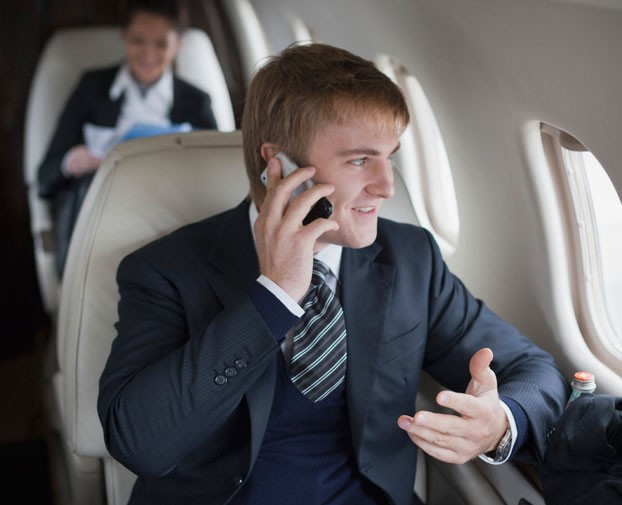 In news that's sure to make Alec Baldwin happy, the Federal Communications Commission (FCC) is urging the Federal Aviation Administration (FAA) to allow more electronics on airplanes. Julius Genachowski, chairman of the FCC sent a letter to the FAA requesting the agency "enable greater use of tablets, e-readers, and other portable devices."
The letter, which was first obtained by The Hill, was addressed to Michael Huerta, the acting administrator of the FAA, and explains that electronic devices are becoming more important in the lives Americans.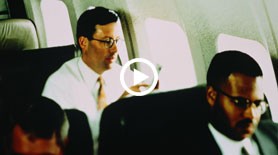 DNEWS VIDEO: WHY DO WE HAVE TO TURN OUR PHONES OFF ON AIRPLANES?
BLOG: Brain In A Dish Flies Plane
"They empower people to stay informed and connected with friends and
family, and they enable both large and small businesses to be more
productive and efficient, helping drive economic growth and boost U.S.
competitiveness," Genachowski wrote in the letter.
Afters year of grumbling dissent from disgruntled passengers, the FAA has finally agreed to review its policies about electronic devices during all junctures of the flight, even takeoff and landing. However, the review been in somewhat of a holding pattern.
"This review comes at a time of tremendous innovation, as mobile devices
are increasingly interwoven in our daily lives," Genachowski wrote in
the letter.
NEWS: Comics Journalism Hits The Tablets
As Nick Bilton pointed out in the New York Times Bits blog, the last time the FAA did any reviews of electronic devices on planes was in 2006, when tablets, smartphones and e-readers where just a glimmer in the eyes of tech developers and consumers. Even then, the FAA found no evidence that supported claims that electronic devices could or couldn't interfere with the plane. Yet passengers still had to abide by strict rules and turn off their gadgets during takeoff and landing.
However, earlier this year, the FAA gave clearance for pilots to use iPads instead of paper flight manuals.
Perhaps the FCC's letter could be the final push the FAA needs to extend those same rules to the rest of plane.