Fancy Ice Pack Forms an Instant Compression Cast on Your Boo Boos
It's a fact of an active lifestyle, if you're spending your weekends on the court, course or trail, you're going to get bumps, bruises, sore muscles, and various and sundry other injuries. And most trainers/doctors/moms will tell you, the best way to treat those injuries is with RICE: Rest, Ice, Compression, Elevation. While the rest [...]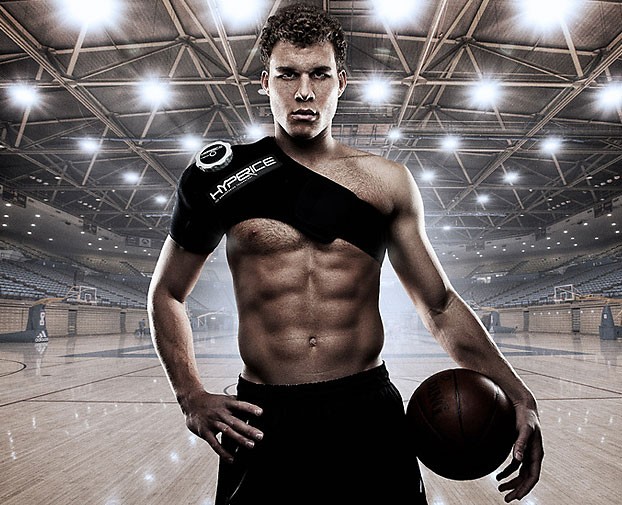 Blake Griffin uses the Hyperice Extended Shoulder to recover faster (Photos: Hyperice)
It's a fact of an active lifestyle, if you're spending your weekends on the court, course or trail, you're going to get bumps, bruises, sore muscles, and various and sundry other injuries. And most trainers/doctors/moms will tell you, the best way to treat those injuries is with RICE: Rest, Ice, Compression, Elevation. While the rest and elevation are up to you, you can take care of the ice and compression with Hyperice.
Ever tried to balance an ice pack on your shoulder or elbow while you struggle to wrap an elastic bandage around it, and get it tight enough to deliver compression? Hyperice was developed – with the help of professional athletes like Blake Griffin, Troy Polamalu, Hope Solo and Rudy Gay (who have all become part owners of the company) – to let you get the ice on, and the wrap tight, without having to call an assistant over to help you.
The thought behind Hyperice is simple enough: an ice pack with an air release valve is fitted securely into a compression wrap that is tailored for a specific body part – but the result is an ingenious recovery device that forms what's essentially an ice cast around your injury. One you can apply without help.
Blake Griffin demonstrates how to use the Hyperice
All you do is fill the ice cell with ice (crushed ice works best), put it on a flat surface to get most of the air out, screw on the air-tight cap and push it into the elastic neoprene wrap. Put the cell over your injury then pull and secure the wrap's velcro ends. Once you've got it tight, just push the patented air release button on top of the ice cell to remove excess air and conform the pack to your body. Now you've got ice wrapped around your injury that's being held firm. You can also adjust the tightness at multiple points, and hit the air release valve as the ice mets to keep the cell in optimum contact with the injury.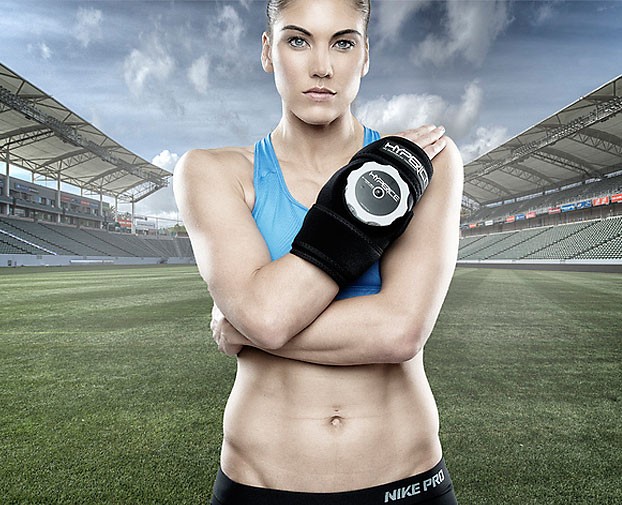 US Soccer goalie, Hope Solo, sporting the Hyperice Utility wrap
Right now Hyperice has 5 compression wraps made for your Shoulder, Extended Shoulder, Back, Knee, and a Utility wrap that you can use for elbows, wrists, ankles and other joints and smaller injuries. As I type this, I'm wearing the Utility wrap on an elbow injury I have, and while Im definitely not resting it or elevating it, the Hyperice is keeping the area cold and compressed, even as I move my arm around. I've also been able to adjust the wrap's compression as I use my arm, something I could never do with an elastic bandage.
Hyperice is made to withstand the wear and tear imposed by pro athletes, and if it can stand up to anything Troy Polamalu dishes out, it'll handle your weekend warrior needs for a long time. Just don't tell mom you don't need her to come over and wrap your boo boos anymore.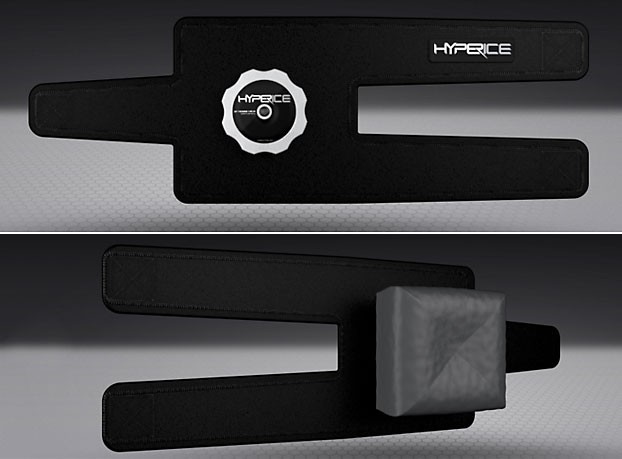 The wraps come with velcro straps for optimum compression and comfort
Prices range from $79.99 for the Utility, up to $129.99 for the Extended Shoulder