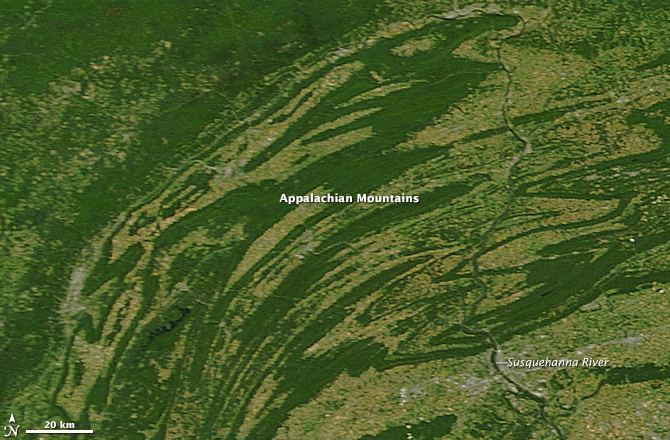 If you aren't already seeing them outside your window in the Northern Hemisphere, here's a look at some fall colors from space. These two shots of central Pennsylvania were taken on Sept. 17 and Oct. 21. What a difference a month makes!
Fall from Space: Foliage Photos
According to NASA's Earth Observatory, the second image was taken just past the peak of colors. The change was captured by the Moderate Resolution Imaging Spectroradiometer (MODIS) on NASA's Aqua satellite.
What you can also see in the images is the differences between the ridge lines–which are cooler and more forested–and the valleys, where there is more agriculture underway. The valleys are still fairly green in the October image while the ridges are solidly autumnal.
One more factoid from NASA: The part of Pennsylvania shown here has mountain forests dominated by several kinds of oaks. Often mixed in are red maple, hickories and tulip trees.