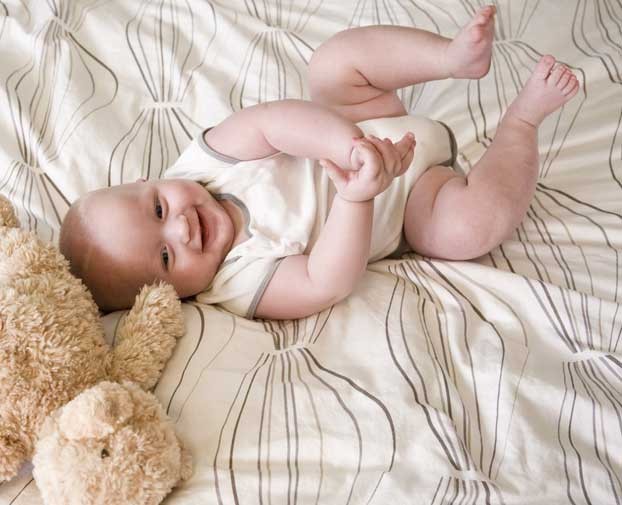 First came those walkie-talkie-like baby monitors. Then parents got the option to stream digital video feeds of their slumbering newborns. Now, for those destined to become world-class helicopter parents hovering next to Junior on job interviews, there's this: the Exmobaby suit.
What is that you ask? An eczema-deterring mobile for baby to paw at in the crib? Au contraire, au pair. It's actually the ultimate onesie, equipped with non-contact ECG sensors that monitor the infant's heart rate, skin temperature, emotional state and activity level.
That data is then transmitted to a Windows PC via a ZigBee transceiver so parents can log their child's every heart beat.
For moms and dads who have better things to do than analyze their child's every breath, the system also sends automatic text and email alerts so parents can keep vigil of any changing stats on the rare night they're able to find a last-minute baby sitter … who's probably at home rifling through mom's jewelry box, so those video monitors will come in handy.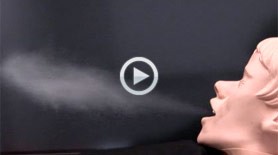 DNEWS VIDEO: MODERN MEDICINE AND TECH
Exmobaby is made from washable, hypoallergenic cotton and  designed to fit tykes up to a year old. If you're a new parent to be, beware of the company site's persuasive salesmanship as they remind you about sketchy baby-sitters and all the various ways your child can choke to death while sleeping.
While the onesie may seem a tad on the paranoid side, Exmobaby's aim is true.
"Exmobaby products were designed and made with an initial focus on countries with high infant mortality rates and countries launching active campaigns to reduce Sudden Infant Death Syndrome (SIDS)," their website claims.
Currently, the bodysuit is undergoing further testing at select hospitals as it awaits approval from the Food and Drug Adminstration. But you can still place your order for your little one's very own pink or blue suit, which includes the garment, a Zigbee transceiver, PC and cellphone software, and six months of prepaid online services. Just be prepared to fork over a mininum of $1,000.
For the record, the baby modeling the Exobaby on the website is absolutely adorable. Gratuitously adorable and flanked by a golden retriever to boot. So be prepard to awww your way through the next 10 minutes, after you click the link and attempt to reach out and pinch the little guy's cheek.
So distracted am I by the kid's cuteness, that I think I just absentmindedly placed a few pre-orders for my unborn children. What? My heart's not made of stone.