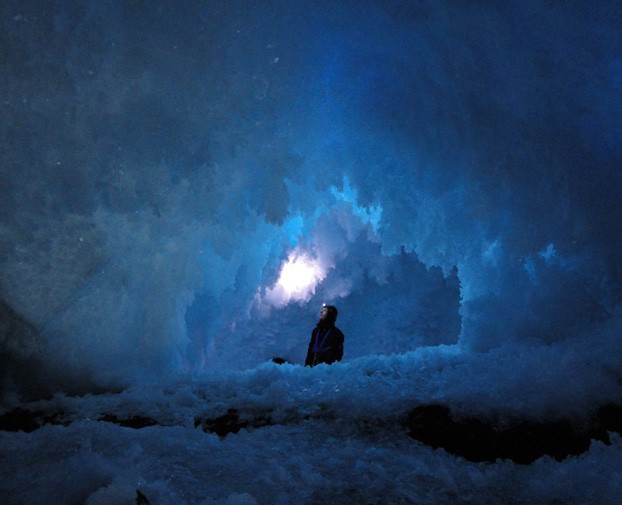 For many people, the word "Antarctica" evokes images of endless sheets of ice. But it turns out that the southern continent has a wealth of varied and spectacular features to offer.
Case in point: The Mt. Erebus ice caves. This winter on the Science Friday blog, Kayla Iacovino, a Ph.D. student in volcanology and petrology at the University of Cambridge in the United Kingdom, posted some jaw-dropping pictures of the caves.
In a post a few months earlier, she explained how the caves formed.
"The hot volcanic gas steaming from Erebus volcano, Antarctica does more than fuel the lava lake in its summit crater," Iacovino wrote. "Hot gasses traveling up through cracks and fractures in the volcanic rocks surrounding the Erebus summit has created an intricate system of ice caves all over the mountain."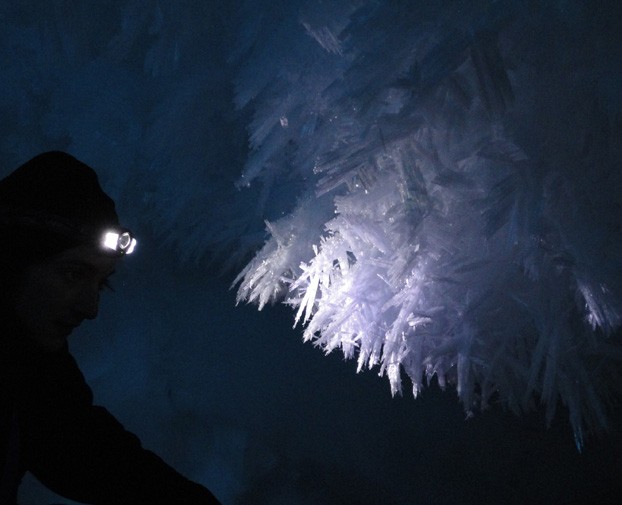 Glowing crystals
There is a whole lot left to learn about the formation and dynamics of the ice caves, Iacovino said, as well as about the mountain itself. She wrote in an e-mail:
Erebus is a rather unique volcano in that it is one of only three volcanoes in the world to host a persistently active lava lake in its crater (the other two are in Africa — Erta Ale and Nyiragongo). Most volcanoes are "capped" by rock and sediment, but with Erebus you can see directly into ~1000 degree C magma churning away in the lake. I study the deeper part of the system — the magma chamber(s) that exist about 20 km below the surface. This deep region is thought to be responsible for feeding the lava lake and driving explosive eruptions at the surface.
She suggested checking out this video of an explosive eruption on Erebus, noting that the greenness of the lake is just an artifact of the camera.
Some of the caves are accessible by foot. Others require ropes and repelling equipment. From the crystalized walls to the glowing streams of blue light, all of the pictures are completely otherworldy.
These caves might be one of Earth's true final frontiers.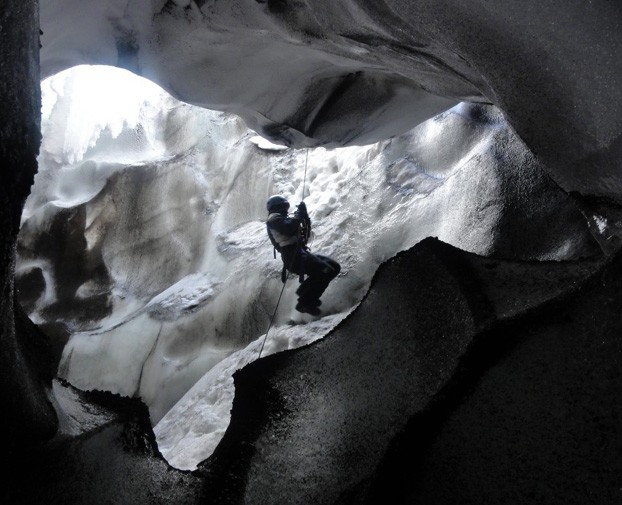 Midway through an ascent out of Warren Cave