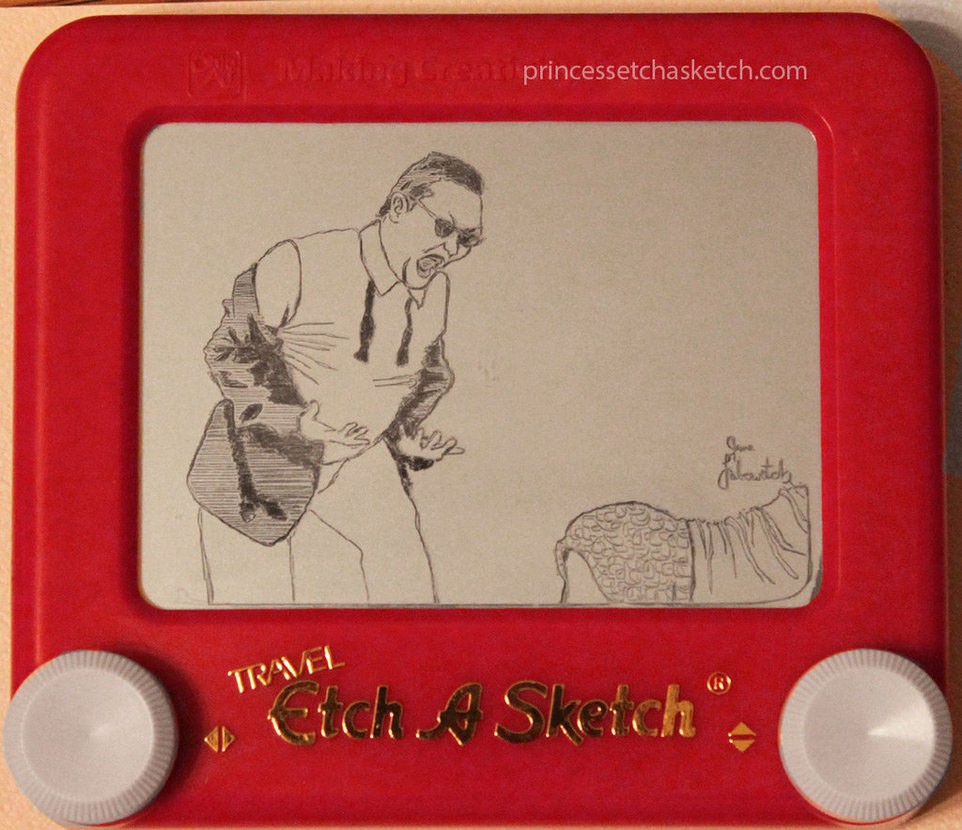 Gangnam style, Etch-a-Sketch style. Image: Jane Labowtich
A combination of fanaticism for Etch-a-Sketch and too much time has led an art student to concoct some of the most elaborate nob-induced sketches we've yet to see.
Jane Labowtich, who's majoring in illustration at the American Academy of Art in Chicago, says her favorite medium is the Etch-a-Sketch. Each one averages an estimated three hours, though elaborate etchings can take upwards of 15 hours, she says.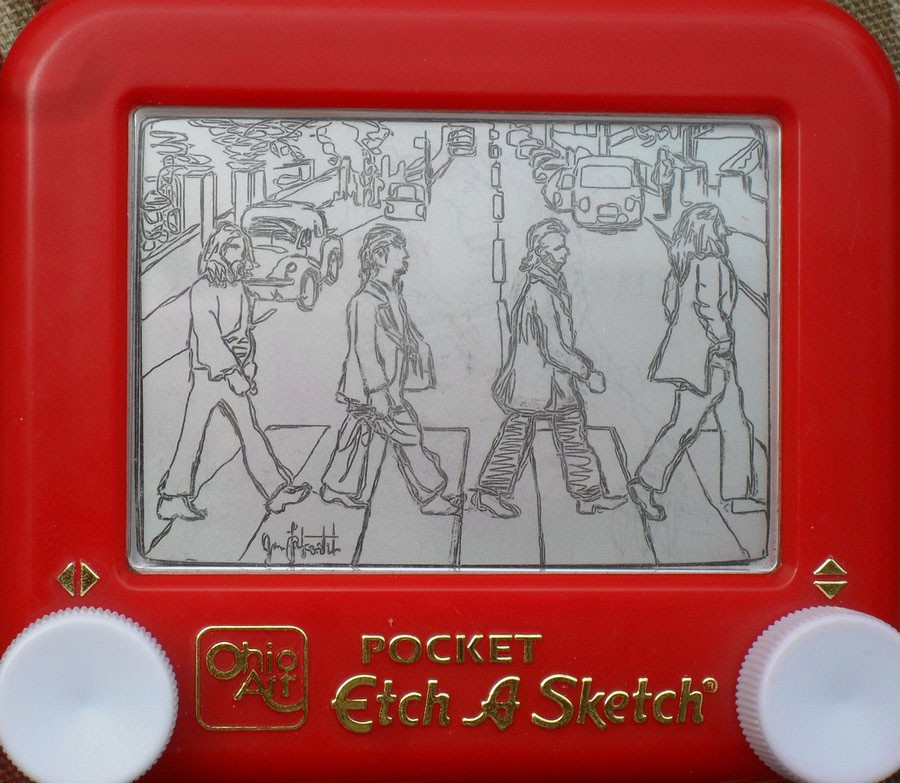 The Beatles on Abbey Road. Image: Jane Labowtich
Fibonacci spiral. Image: Jane Labowtich
If you're looking to brush up your skills on this childhood toy, Labowtich has some advice to share: