ET Hunter Calls it Quits -- Search for Funding Instead
Her new mission -- creating a movement filled with people who believe SETI is too important to fail.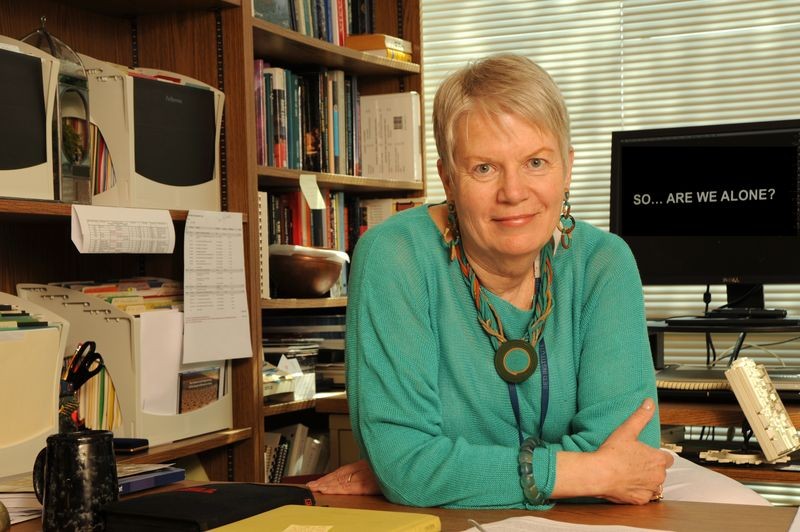 A lead scientist in the search for extraterrestrial intelligence, or SETI, has decided to step aside to  track down something equally elusive — long-term funding.
Jill Tarter, director of the Center for SETI Research at the California-based SETI Institute, will turn over her organization's reins to a new leader, physicist Gerry Harp.
"He's got some really great ideas about new ways to look for different kinds of signals," Tarter told Discovery News.
The decision, announced Tuesday, stemmed from a funding shortfall last year that temporarily mothballed the hunt for ET. The SETI Institute operates an array of radio telescopes that scans for non-naturally occurring emissions, a possible sign of a technologically advanced civilization beyond Earth.
"That was kind of a wakeup call that funding was really so precarious and marginal that I needed to pay attention to that significantly," said Tarter, who has been looking for ET for 35 years.
The latest search is focused on planets found by NASA's  Kepler space telescope, which is amassing a huge inventory of planets circling stars beyond the sun.
"We're spending between 12 and 16 hours a day looking at the Kepler planetary systems. That won't change. What Gerry is trying to do is add new software clients that look for different kinds of patterns than we've been able to do," Tarter said.
Tarter plans to spend her time putting together a cadre of people who believe that "SETI is too important to fail." She wants to establish an endowment that will cover SETI's $2 million annual operating costs.
"The key is going to be working with a group that knows how to do this, that has done this before for other reasons and that believes in the cause. If we can put that together, I think that success is inevitable," Tarter said.
Asked whether she thinks it is going to be easier to find funding or a SETI signal, Tarter laughs.
"I think neither is necessarily an easy task. With respect to the signal, the whole playing field has shifted in the past few years. We're just really excited that we now know where planets are and we can point our telescopes at planetary systems rather than picking stars and thinking, 'Well that might be a good place for planets.' That has given us a lot of motivation," she said.
SETI search strategies will be discussed at next month's SETIcon conference in California. 
(Image: ET-hunter Jill Tarter will look for funds instead of aliens. Credit: SETI Institute)