Erin Brockovich Stands Up for Sinkhole Refugees
Environmental activist Erin Brockovich spoke this weekend to residents in Louisianan who had to evacuate their homes after an alleged industrial failure caused a gigantic sinkhole. ->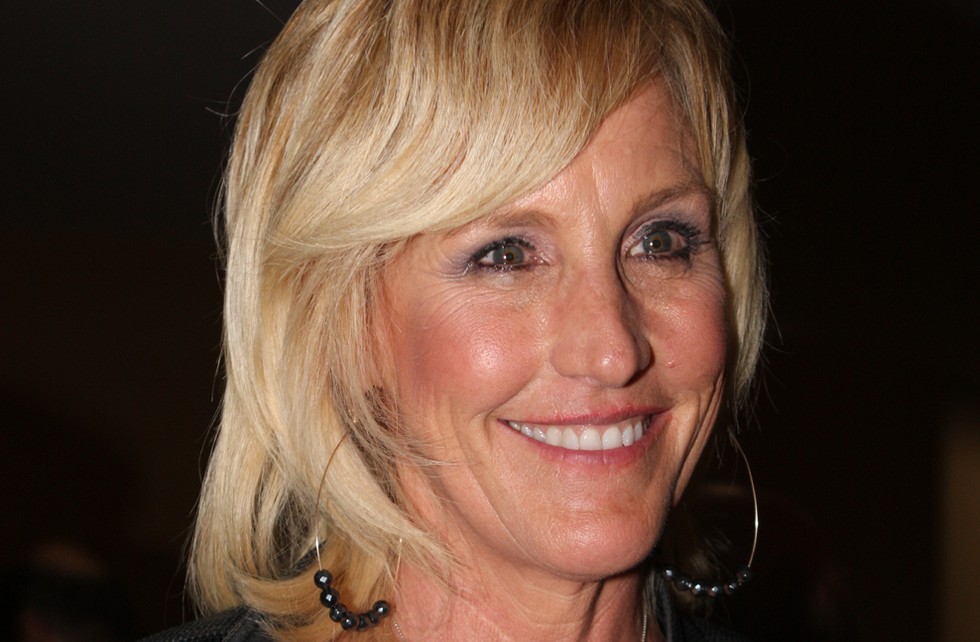 American citizens forced out of their homes by an alleged industrial failure received advice and legal counsel from famed activist Erin Brockovich and two lawyers on Saturday, reported the Advocate.
Approximately 350 Louisianans evacuated their homes after a gigantic sinkhole began swallowing their community in Assumption Parish in August of last year. Scientists suggested the collapse of a salt cave, mined by Texas Brine C. LLC, caused the sinkhole and also released crude oil and natural gas into nearby waterways.
Since the sinkhole forced them out, those Americans have been in limbo and called for help from Brockovich and lawyers Thomas V. Girardi and Bob Bowcock.
"For those of you who are there, I want you to really consider your safety and why you're there," Brockovich told a standing-room-only crowd at an American Legion Hall, according to the Advocate. "For those of you who have left, it is time to stand up and say, individually, as a community, as this homeowner, 'I'm going to take some action,' and that's why we're here."
Texas Brine "knew what the hell was going on for a long time," said Girardi. "Absolutely, positively, without a doubt, and we've got the proof of it."
The Louisiana citizens hope the lawyers and Brockovich can help them as she did the residents of Hinkley, Calif., during Brockovich's successful fight against a power plant for exposing Americans to contaminated ground water. That story became the 2000 hit film "Erin Brockovich."
In February more land collapsed into the sinkhole in Louisiana, increasing its size to approximately 9 surface acres, reported the Advocate.
Texas Brine's operation pump highly concentrated salt water out of underground salt deposits. Removal of salt deposits from the Napoleonville Dome, a geological feature beneath Assumption Parish, may have initiated the sinkhole.
IMAGE: Erin Brockovich at University of Sydney (Eva Rinaldi, Wikimedia Commons)