Enjoy Extra Shark Week Content via Mobile App
Available for iPhone and iPad, these apps deliver synchronized, behind-the-scenes material while you watch.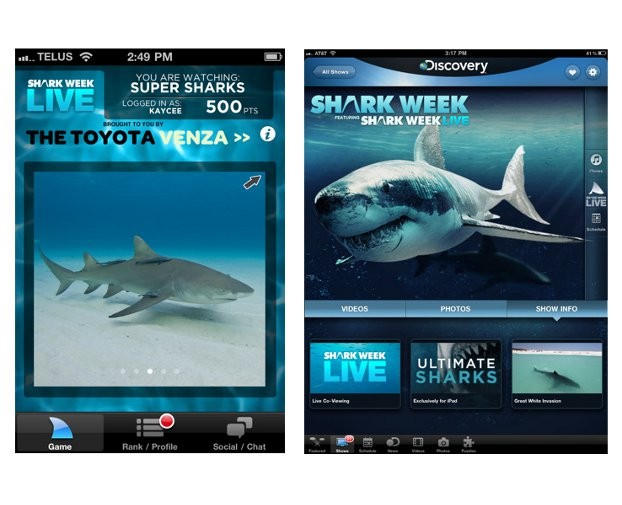 Shark Week Live apps for iPhone and iPad: Free
Viewers of Discovery Channel's Shark Week extravaganza this week are already in for a treat that includes 17 hours of content, seven all-new specials and — for the first time ever — Shark Week Live, with extra, behind-the-scenes synchronized material. You can participate in Shark Week Live online, but two new apps for iPhone and iPad let you sit back, relax and enjoy the material from the comfort of your couch.
Simply download the version for iPhone or iPad from Apple's iTunes store. Then, while you're watching Shark Week TV shows this week, launch the app for a variety of synchronized content. Exclusive production photos, maps, graphs and illustrations are available via Shark Week Live, for example, as are incredible shark facts not included on the TV shows. You can also compete against other Shark Week Live users via multiple choice quizzes and prediction events, and you'll be able to share your opinion with live, instant polling. The only catch? Shark Week Live is synched to the live broadcast, so it won't work if you watch via DVR.