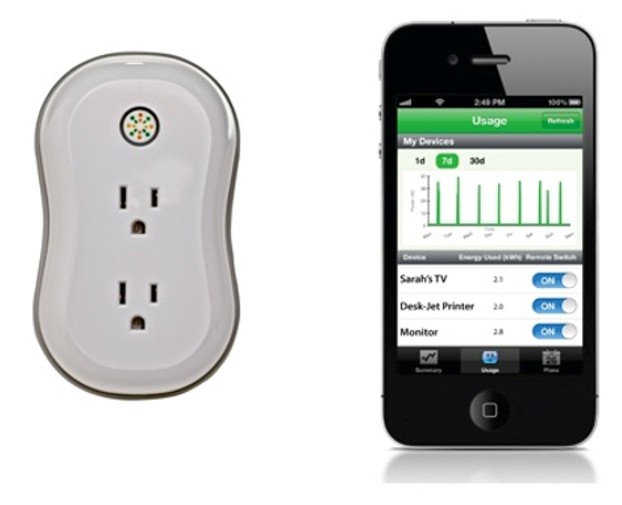 ThinkEco Modlet
A cold, hard fact: It's almost that season when New York City gets uncomfortably hot. OK, that's not a cold fact. And maybe it's not that hard. Because utility company Con Edison and green gadget vendor ThinkEco have partnered to make it easier for New Yorkers to save money this summer on energy costs, by creating the coolNYC program.
On a first-come, first-served basis, Con Edison will be generously doling out several thousand smartAC kits free of charge to incentivize eligible NYC residents to better control their window air conditioners. The kits include ThinkEco's Modlet (i.e. modern electric outlet), which feeds info wirelessly to a special USB plugged into a personal computer. Through either a Web interface or a smartphone app, users will be able to power their window AC on/off, see its real-time energy usage and set the temperature remotely.
By working with large apartment building owners and tenants throughout New York City, Con Ed anticipates reducing this summer's demand for electricity by 5 megawatts. (Not bad, considering this program represents a tiny fraction of the 6 million window AC units in the utility company's service area.) Much of the expected savings will come from a combination of customers not incessantly overcooling their apartments, along with Con Ed's ability to adjust these networked air conditioners' temperatures during heat waves.
Of course, consumers both not chosen for the program and outside the New York area can also save energy and money and help the environment. Individuals can purchase Modlet Home Starter Kits for $60 (including shipping) to monitor any electrical appliance's use wirelessly. And through its socially competitive Modlympics program, ThinkEco is encouraging/challenging schools and businesses to track and control their electricity savings throughout the year.