Empire State Building Turns 80, Goes Green
New York's Empire State Building could become an icon for large-scale building retrofits.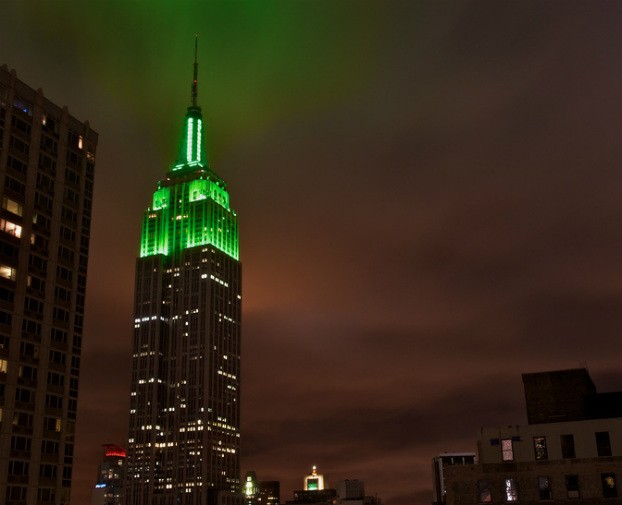 Eighty years ago today, President Hoover pressed a button in Washington, D.C. to turn on the Empire State Building's lights in New York. Since that official opening, the Art Deco building has been a New York City icon. Now it could become an icon for green retrofitting.
We're not talking about merely switching out lightbulbs, although lighting is part of the plan. The ambitious vision for the Empire State Building is to reduce the building's carbon footprint by 105,000 metric tons over the next 15 years. According to the Empire State Building Company and its partners, that's like taking 20,000 cars off the road.
The retrofit, called the "Empire State ReBuilding program," has $550 million in funding and support from the Clinton Climate Initiative, equipment company Johnson Controls, commercial real estate services company Jones Lang LaSalle and the nonprofit Rocky Mountain Institute. Since kicking off in 2008, the program has tackled a number of projects that have gone mostly unnoticed by visitors.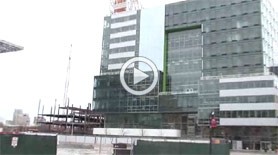 DNEWS VIDEO: GREEN ENERGY
Each of the building's 6,514 windows was refurbished on-site. Most of the existing glass got reused in a process that made each one four times more efficient. Other decidedly unsexy but impressive changes include adding insulated barriers to all the radiators underneath windows, better air conditioning unit controls, fine-tuning each floor's air handling units and adding wireless network control for real-time monitoring of all the building's systems.
Of course, tenants have been urged to switch to compact fluorescents. And early last year, the building's management signed a two-year contract to buy wind power from Green Mountain Energy Company. According to the Rebuilding program's leadership, the multinational construction and development company Skanska, a tenant on the 32nd floor, will see $20,000 in annual energy savings because of the retrofits.
Sometimes I forget the enormity of this skyscraper. As a reminder, the building accommodates around 3,400 workers during peak times, more than 3 million light bulbs, 1,860 steps from the street to the 102nd floor, and 68 elevators.
In New York alone, existing buildings account for 80 percent of the city's carbon dioxide emissions. The Empire State Building retrofit program partners hope this massive green overhaul will become a template for other major buildings to follow. Empire State Building Company principal Anthony Malkin has said, "If we only succeed at the Empire State Building, we have failed."
Photo: The Empire State Building lit up green in April. Credit: Dennis Wilkinson