Electric Jet Ski: Fun Without Emission Guilt
An all-electric jet ski means quiet and smokeless days on the lake -- but for a price.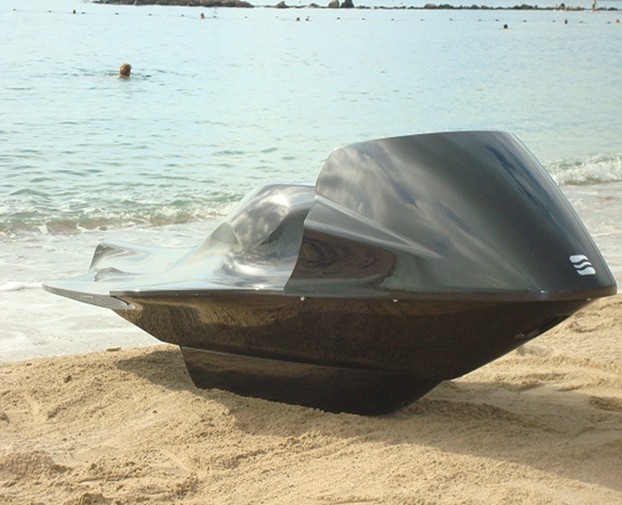 EXO Electric Jet Ski : $9,975 to $26,792
Riding in a stealth jet isn't a possbility for people outside of flight school, (and you may not want to after reading this) but riding a stealth-style jet ski may be something a little more attainable. ExoConcept designed its EXO electric jet ski to glide through water with a small tweak: riders lie on it. The EXO runs on four lithium iron phosphate batteries and can be made with 100 percent carbon fiber or reinforced ABS. Engines range from 3.5 to 7Kwh. EXO is completely electric, so it releases zero emissions.
The water jet turbine allows for a quiet ride and speed adjustments can be made on the carbon model for younger riders. This jet ski rings up in a yacht owner's price range, so it's not very attainable for the average water adventurer. However, the company is working on making the EXO available to rent at water sport facilities worldwide, so maybe in the near future zipping along a lake without the worry of polluting it may be something to try on vacation.