Earthquake-Proof Bridge Being Built In San Francisco
Once renovations are completed, the Bay Bridge will be the largest self-anchored suspension bridge in the world.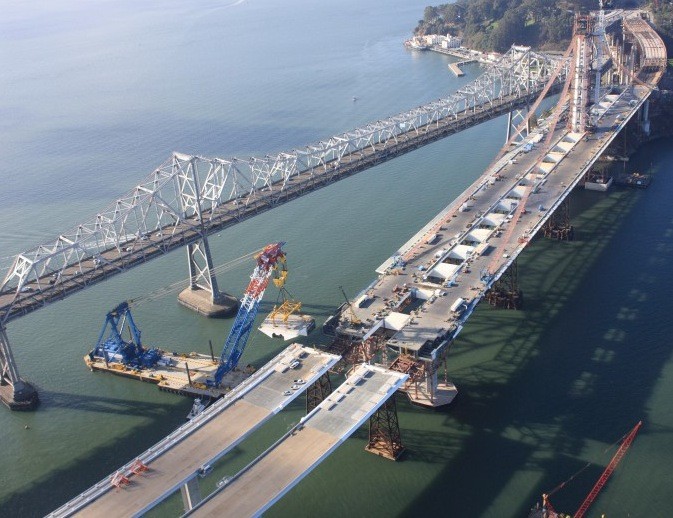 Within the next 30 years, a major earthquake with a magnitude of 6.7 or higher is expected to hit San Francisco. That's why the Bay Bridge, which connects San Francisco and Oakland, is undergoing major seismic renovations.
During 1989's Loma Prieta Earthquake, which registered 6.9 on the Richter scale, a section of the Bay Bridge collapsed, killing a motorist. Since then, major studies were conducted to determine if California's largest bridges were seismically safe.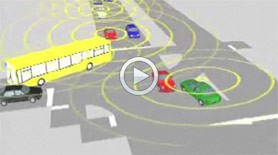 DNEWS VIDEO: FUTURE OF CARS, TRAINS AND PLANES
Results of those studies showed the Bay Bridge — which is bisected by Yerba Buena Island — needed major improvements. A one-mile stretch on the west span needed three on- and off-ramps replaced, while the entire east span needed to be completely replaced.
Construction began in 2006 on a 2.2. mile stretch. Its main architectural feature will be a single-tower Self-Anchored Suspension span (SAS). When completed in late 2013, its 1,263-foot main span length will make it the longest, single-tower, self-anchored suspension bridge in the world.
Enhancing the bridge's form and function is the 525-foot single tower that is capable of withstanding a major earthquake. The steel tower is actually composed of four separate towers that are connected by shear link beams designed to move separately and act as shock absorbers in the event of a quake.
Also unique to new SAS is that one continuous main cable will help support the deck, as opposed to traditional suspension bridges that have two separate main cables.
This new design will include a nearly one-mile-long main cable anchored on the Oakland side of the bridge. It will then be carried over the single tower and, as it extends down, the cable will loop around two decks and their foundations on Yerba Buena Island, and back to the original anchor.
This compresses the entire span and allows for a level of cable tension to be sustained. In traditional suspension spans, any tension in the main cables is resisted by anchor points in the soil.
The estimated $6.281 billion project will also feature cantilevered bicycle and pedestrian paths and special lighting to accentuate the bridge's asymmetric design.
Last month, the 28th and final deck section of the east span was fit into place. Main cable installation is tentatively scheduled to start in early 2012.