Earn a Couple Bucks Taking Photos on Your Smartphone
No other month has quite the impact on your checking ledger as December. Since you're spending so much money buying gifts for everyone, why not make an easy couple bucks? Gigwalk pays users to snap photos of street signs, restaurant menus and store interiors with their smartphones. Its customers, which include Microsoft and TomTom, use [...]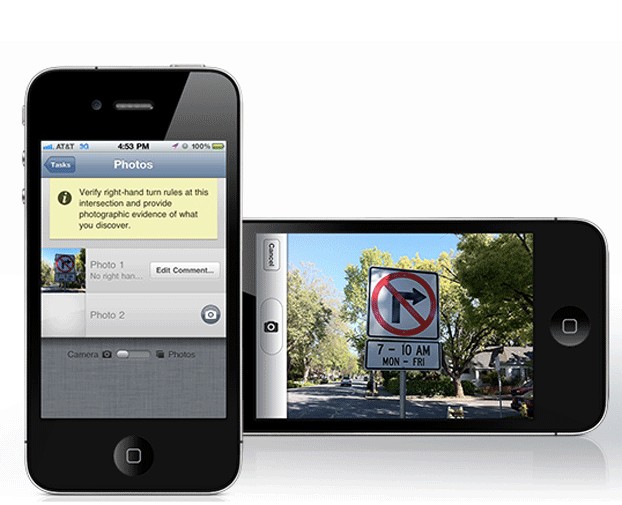 Image: Gigwalk
No other month has quite the impact on your checking ledger as December. Since you're spending so much money buying gifts for everyone, why not make an easy couple bucks?
Gigwalk pays users to snap photos of street signs, restaurant menus and store interiors with their smartphones. Its customers, which include Microsoft and TomTom, use those photos to update their maps. But the realm of gigs has expanded to include entering stores' hours of operation and testing out third-party apps, among others.
When you launch the app, it shows nearby tasks available for grabs. A $4 gig might ask you to verify whether or not Townsend Street in San Francisco is blocked. If you happen to be in the neighborhood, why not snap a photo and pocket those four dollars? If you're really ambitious, line up a bunch of gigs and put those funds toward your holiday budget. The company claims a top earner made about $1,600 a month. That's a lot of Christmas gifts.
Gigwalk is available for free for iOS devices; an Android app is in the works.