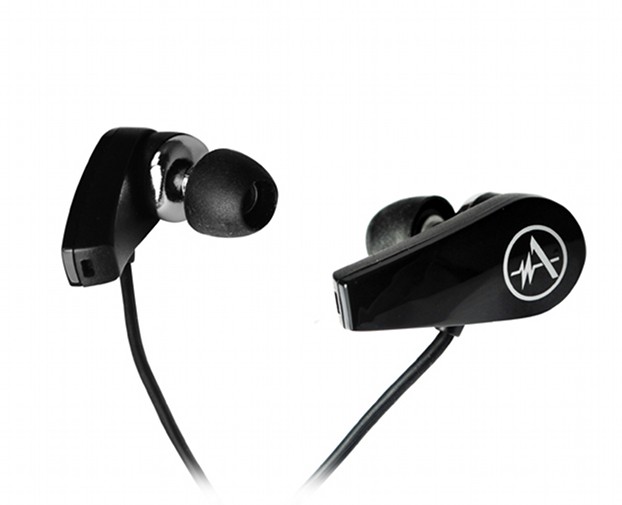 SuperBeam Earbuds: $99.95
Almost every week, a new set of headphones claiming innovation and uniqueness are released and usually they fall by the wayside. I can never figure out what to say that makes them different or worth hearing about. But recently I checked out the SuperBeam earbuds by Andrea Electronics, a half-century old company that makes military communication devices, and showed off their earbuds at the annual Wired Store in Times Square. The earbuds have two integrated microphones built into them that can cancel background noise without a boom mic for use in gaming and Skype. They also have a USB sound card that can support sound quality of 16-bit and up to 44.1 kHZ sample rates and 3D surround sound recording.
BLOG: Volcanic Ash Gives Jet Engine a Turbocharge
Considering their past, the company may have subconsciously made a product that would be perfect for military members serving overseas. The earbuds are compact in their case and can fit into the cargo pocket of any working uniform. On paper, they seem like a solid product, but the true test is how they sound. They cancel out noise and give out full and clear sound, but there is a downside. Because they are built for use on a computer, a $10 adapter must be purchased to use the earbuds with phones or music devices which makes for bulky attachments and a super long cord. However, for those who travel frequently and use Skype (or whatever else) to keep in touch back home, they might do the trick.
Credit: Andrea Electronics