'Dude, Where's My Spaceship?' Ashton Kutcher To Launch
The A-list celebrity will be Virgin Galactic's 500th space tourist customer -- a decision that is already generating a buzz.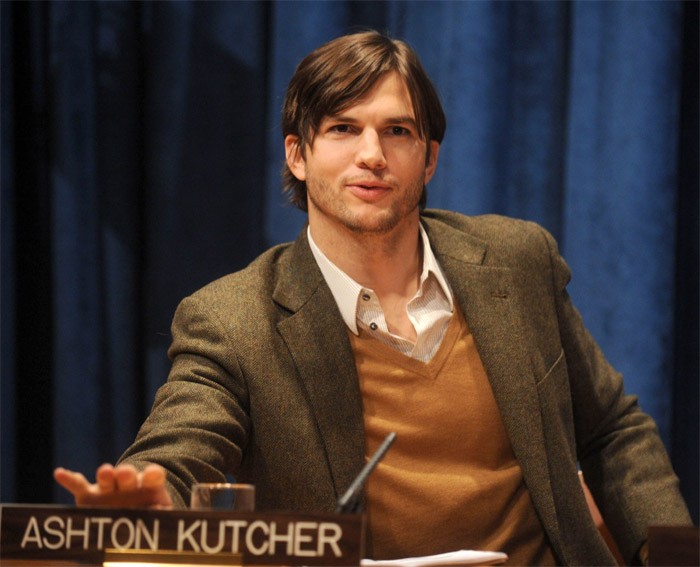 A-lister Ashton Kutcher will be Virgin Galactic's 500th space tourism customer, Virgin boss Richard Branson announced on Monday.
"I gave Ashton a quick call to congratulate and welcome him," Branson said in his blog. "He is as thrilled as we are at the prospect of being among the first to cross the final frontier (and back!) with us and to experience the magic of space for himself."
The actor and entrepreneur — who appeared in movie classics like "Dude, Where's My Car?", presented the long-running TV show "Punk'd" and made microblogging cool after becoming the first guy to reach a Twitter follower count of 1 million — can now add a trip to the edge of space to his growing list of accolades.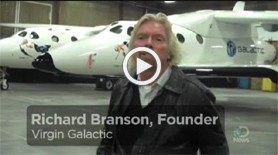 WATCH VIDEO: Richard Branson and the "sexiest spaceship ever."
Virgin Galactic has recently seen the completion of its New Mexico spaceport and hopes to begin suborbital joyrides in 2013. Each flight aboard the SpaceShipTwo will carry six fee-paying space tourists plus two pilots. The tickets for these 'pioneering' flights are going for $200,000 a pop.
SpaceShipTwo will be carried to an altitude of 50,000 feet by the WhiteKnightTwo mothership, where the spacecraft will be dropped and its rocket engines ignited. SpaceShipTwo will then blast into the thermosphere at an altitude of around 68 miles — beyond the internationally agreed boundary of space, the Kármán line.
A slew of celebrities have already booked their flights, but allocating the 500th ticket to Kutcher will surely give a nice boost to the burgeoning industry.
Only last month, SETI senior astronomer Seth Shostak suggested more celebrities are needed on suborbital flights to increase exposure of space tourism. He singled out teen pop idol Justin Bieber as someone that should be aboard one of the first commercial flights.
"If there's more interest, there are more customers. If there are more customers, there's more technical development. It's a positive feedback loop, and obviously that's good," Shostak said.
And if there's a celebrity to boost interest, you'd be hard-pressed to find a better candidate than Ashton Kutcher. His personal life may have taken a few bumps these last few months, but he can certainly generate a buzz — a buzz Branson is undoubtedly counting on.
Photo: Ashton Kutcher at the launch of the UN Trust Fund for Victims of Human Trafficking at the United Nations in New York City on Nov. 4, 2010. Credit: CORBIS.