Drugs Can Avert HIV Infection
Taken daily, the new drug is shown to cut a heterosexual person's chances of contracting AIDS by more than half.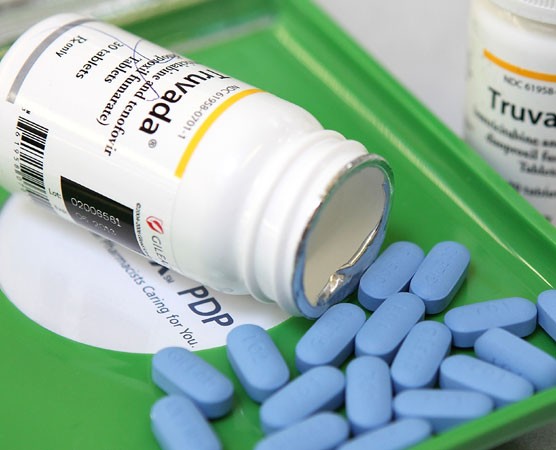 For the first time, studies show that AIDS drugs taken daily can cut "by more than half a person's chance of becoming infected with HIV through heterosexual intercourse," according to the Washington Post.  
"This is a good day for HIV prevention," Dr. Lynn Paxton, HIV research coordinator for the Centers for Disease Control and Prevention, said to the Associated Press about the promising new findings.
The first of the new studies, run by the Centers for Disease Control, involved more than 1,200 men and women in Botswana. About half received Truvada, an HIV treatment made by Gilead Sciences Inc. The other half received a fake pill.
An analysis found four of those on Truvada became infected with HIV, compared to 19 on the dummy pill. That means the real drug lowered the risk of infection by roughly 78 percent, researchers said.
The second study was funded by the Bill & Melinda Gates Foundation and run by the University of Washington. It involved more than 4,700 heterosexual couples in Kenya and Uganda. One partner had HIV and the other did not. The uninfected were given either daily placebos, Truvada pills, or another Gilead treatment, Viread.
The study found 13 HIV infections among those on Truvada, 18 in those on Viread, and 47 of those on dummy pills, according to the AP. So the medications reduced the risk of HIV infection by 62 percent to 73 percent, the researchers said.
Another report announced last year was not as promising.  The study of Truvada involved gay men in Peru, Ecuador, Brazil, South Africa, Thailand and the United States. The drug lowered the chances of infection by 44 percent, and by 73 percent or more among men who took their pills most faithfully.
It was thought to be a huge triumph. But then in April, an interim analysis of the study of 3,900 women in Kenya, Tanzania and South Africa did not show a benefit.
"Scientists are still piecing together why that study pointed to failure and the two latest indicate success. One theory is that the women in the earlier study did not take the medication as often as they should have, Paxton said," the AP reported.