Driver Forced to Speed at 125 MPH for an Hour
A mechanical malfunction sends this car speeding down the road for 111 miles. ->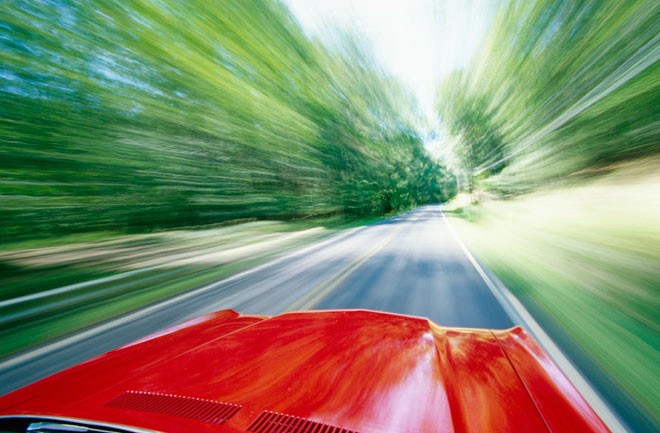 But officer….
Many of us have been there, stammering to come up with a plausible explanation for having sped down the highway above the limit. But a man from France had a very good reason.
Frank Lecerf, a 36-year-old man from France, was on his way to the supermarket when he noticed that the brakes in his Renault Laguna III were no longer functioning. And in fact, when he tried to apply the brakes, the vehicle accelerated. The car had been adapted for Lecerf, who has a disability. The brake and gas pedals were removed and replaced with a steering wheel-based control system.
BLOG: GPS Error Directs Driver 900 Miles, Not 90
He called the country's 911 service and secured a police escort to ensure that other motorists got out of the way. In the meantime, a Renault technician was patched through to Lecerf but could not offer a solution.
I always wonder why, in these situations, a driver doesn't throw the car into neutral. In any event, the car eventually ran out of gas after an hour and 111 miles and Lecerf was able to roll car safely into a ditch.
An investigation into the exact cause of the malfunction is ongoing, but Lecerf is already planning to sue Renault  for "endangerment of a person's life."
Credit: DiMaggio/Kalish/Corbis