Dolphin Die-off Multinational
In Peru, more than 3,000 dolphins have washed ashore dead on the north coast beaches so far this year.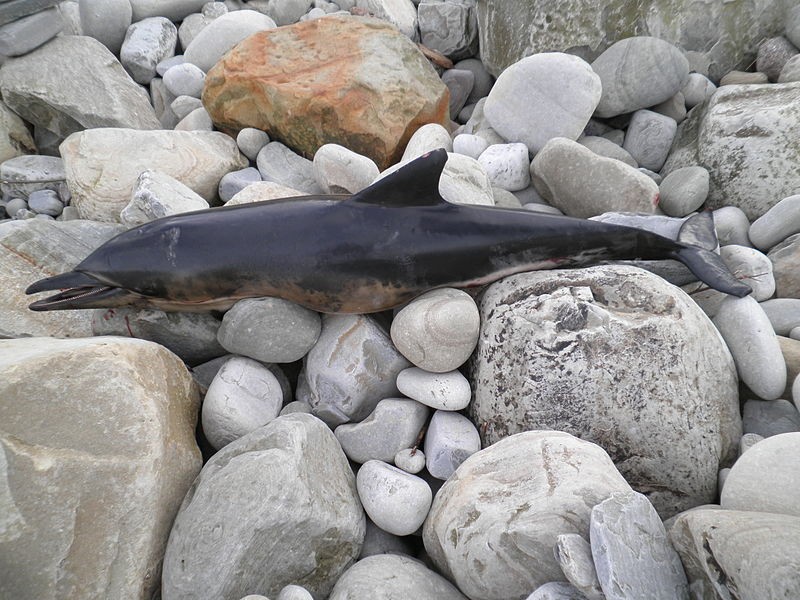 Bees, bats, amphibians and now dolphins … the list of animals experiencing widespread and often mysterious mass death is growing.
From the Atlantic to the Pacific, dolphins are turning up dead.
In Peru, more than 3,000 dolphins have washed ashore dead on the north coast beaches so far this year, according to Perú 21. But the cause of death is still a mystery.
Intense shock waves created by oil exploration vessels may have caused severe internal damage to the dolphins and led to their deaths, Carlos Yaipén Llanos, science director of the Peruvian marine mammal rescue and advocacy group Organización Científica para Conservación de Animales Acuáticos, or ORCA, told Perú 21.
When the first few hundred dead dolphins in Peru initially hit the beaches in February, Jorge Cabrejo, representing a group of Peruvian aquafarmers, hypothesized that the dolphins had eaten poisoned prey — dead anchovies were also washing ashore. Peru's Oceanic Institute, known by the Spanish acronym IMARPE, took tissue samples to test this idea, but so far no confirmation has been made.
Still, Llanos advises fishermen and locals not to consume large quantities of the dead dolphin meat due to toxicity build-up of estrogen imitators and endocrine disruptors from persistent organic pollutants. He links eating the meat to an increased risk of diabetes, reported BlueVoice.org activist Hardy Jones.
Further north, along the Gulf Coast of the United States, more than 700 dolphins have washed up on the beaches over the past two years. Discovery News recently reported that the National Oceanic and Atmospheric Administration believes many more dolphins actually died, but their corpses never made it to shore.
Seismic testing for oil off the coast of Louisiana is now on hold until after calving season ends. "The Bureau of Ocean Energy Management has told Global Geophysical Services Inc. to not conduct deep-penetration seismic surveys until May," reported the AP yesterday.
Dolphin advocates are calling for the ban to be made up and down the coast. On Cape Cod, 125 short-beaked common dolphins died in February after beaching themselves, according to the AP. Altogether 177 dolphins beached in February, though some were freed by human helpers. That is far above the annual average of 37.
Photo: Dead dolphin in Igeldo, Basque Country, Spain. Credit: Joxemai, Wikimedia Commons.