Dodge Durango Special Service SUV Ready to Protect and Serve
In keeping up with the Joneses, Dodge has announced it is adding a Special Service Durango SUV model to help protect and serve alongside the Charger Pursuit model. Police, fire, and government service agencies are now able to order specially designed Durangos via Chrysler's fleet operations with deliveries expected during the second quarter this year. [...]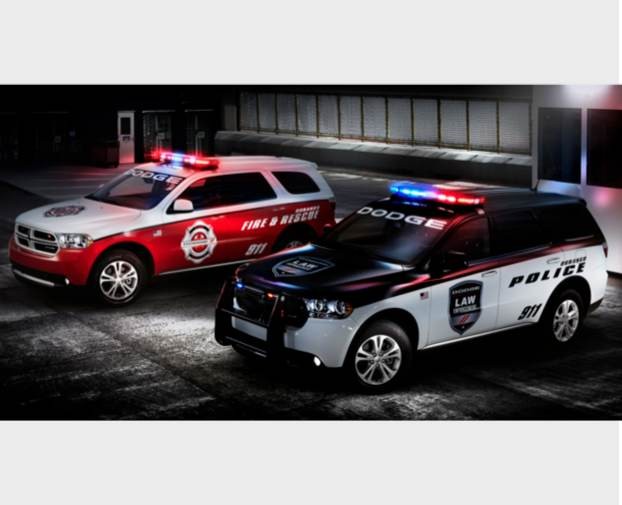 Images: Dodge
In keeping up with the Joneses, Dodge has announced it is adding a Special Service Durango SUV model to help protect and serve alongside the Charger Pursuit model.
Police, fire, and government service agencies are now able to order specially designed Durangos via Chrysler's fleet operations with deliveries expected during the second quarter this year.
"We're incredibly excited to add the Dodge Durango Special Service to our line-up of law enforcement vehicles," said Peter Grady, Vice President of Network Development and Fleet Operations. "Adding Durango to our current Dodge Charger Pursuit and Ram 1500 Special Service vehicles allows us to offer a full range of fleet sedan, SUV, and truck options to law enforcement and government agencies."
As with all consumer Durango models, the new Special Service edition will be offered with either fuel-conscious Pentastar 3.6-liter V-6 delivering 290hp or the 360hp HEMI 5.7-liter V-8 and its fuel saver multi-displacement technology. A V-6 Durango is said to be able to drive more than 550 miles on one tank of fuel and the V-8 rig can tow up to 7,400 lbs.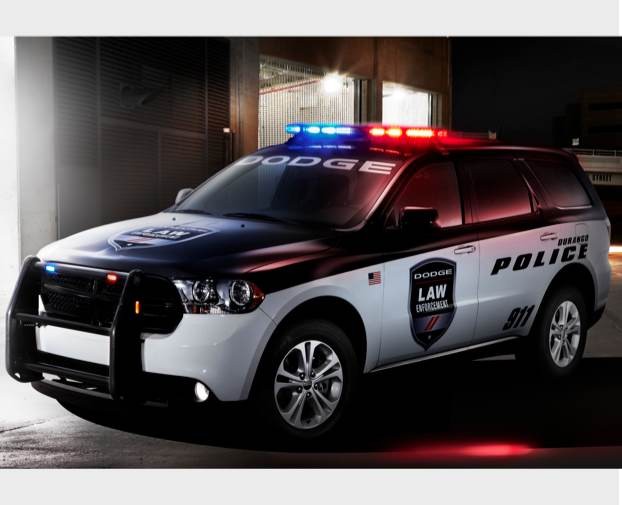 Thanks to the new four-wheel independent suspension Durango now sports the new ride can offer driving dynamics unlike more traditional SUVs and Dodge lists the vehicle's weight distribution as nearly 50:50 for even better onroad characteristics.
The new Special Service units will be available in rear- or all-wheel drive and benefit from beefed-up components such as heavy-duty brake package, heavy-duty battery, higher-output alternator and heavy-duty water pump and engine oil cooler.
Dodge is also packaging the new Durango Special Service with customizable rear cargo area options made possible by eliminating the third row seats.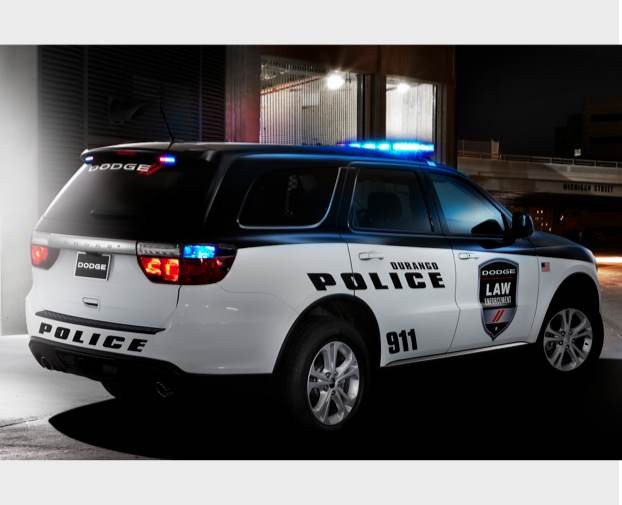 "The standard Durango has several class-leading attributes, such as power, towing and a driving range of more than 550 miles, so it is a natural to become a great utility tool for law enforcement and general fleet customers," said Reid Bigland, President and CEO – Dodge Brand. "This Special Service version will no doubt be a major asset to any agency in need of a durable, yet comfortable, SUV."