Do Neighborhood Watch Groups Work?
Some have no effect at all, while others do. But one thing is clear, say experts.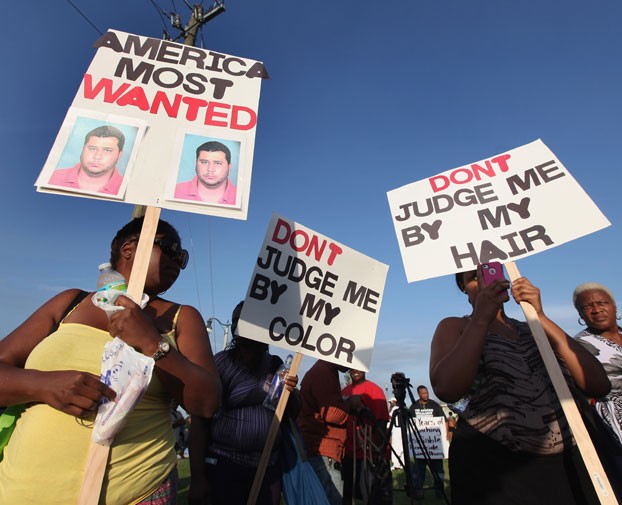 President Barack Obama said this morning that if he had a son, he'd look like the 17-year-old Florida shooting victim Trayvon Martin. Martin died Feb. 26  after he was shot by a neighborhood watch volunteer in Sanford, Fla., police say. Martin was unarmed.
Obama's statement highlights the questions the shooting has raised throughout the country. Among them: Are neighborhood watch groups effective?
An Associated Press article cites a 2008 Justice Department review that offers this: there is "some evidence that Neighborhood Watch can be effective in reducing crime," but said that while some programs work as intended, others work less well or not at all.
"Most neighborhood watches don't last very long. They usually galvanize themselves around an incident, or a series of similar incidents, and then the momentum dies out relatively quickly. That's why it's not really an effective crime prevention strategy on a wide scale," Kenneth J. Novak, a criminal justice professor at the University of Missouri-Kansas City, told The A.P.
One city seems to have gotten it right, however: The A.P. reports that Allentown, Penn., has had a steady system of watch groups since the mid-1970s, and never had a negative incident.
One thing is clear: neighborhood watch groups should not carry weapons, experts say.
"It was designed to be an extra set of eyes for the police because they cannot be everywhere all the time. But actually acting on it with vigilantism is completely askew to what the idea of neighborhood watch is," Novak said.
A 2009 study examined the effects of Neighborhood Watch signs in communities. The researchers found that the signs may actually have a negative effect by suggesting that crime is a common occurrence in the area.
"The traditional Neighborhood Watch signs can result in increases in fear of crime and victimization," the authors, P. Wesley Schultz and Jennifer J. Tobanico, wrote. "Results revealed that traditional Neighborhood Watch signs, particularly those that were defaced, led to increased perceptions of crime and victimization."
For example, when a watch sign contains a high crime message, the perception is that there is a lower level of community safety and quality of life. And when signs are defaced or show signs of age, the perception of increased crime is greater.
"We tell them that we are the police, that if you see a crime in progress, get on the phone and call 911. We'll be there promptly, and let us handle the dangerous side of it," Assistant Police Chief Joe Hanna told The AP "The last thing we want is for them to put themselves in harm's way or hurt someone else."