DIY Winter Adventure: To Beat the Crowds, Ski an Abandoned Resort
Had enough of being trapped indoors this winter? Get outside with our DIY Winter Adventure series. The high temperatures this winter mean that in the wake of any snowfall, the slopes will be packed with rabid skiers desperate to get some runs in. If you're looking to avoid the crowds (and the costs), but cross-country [...]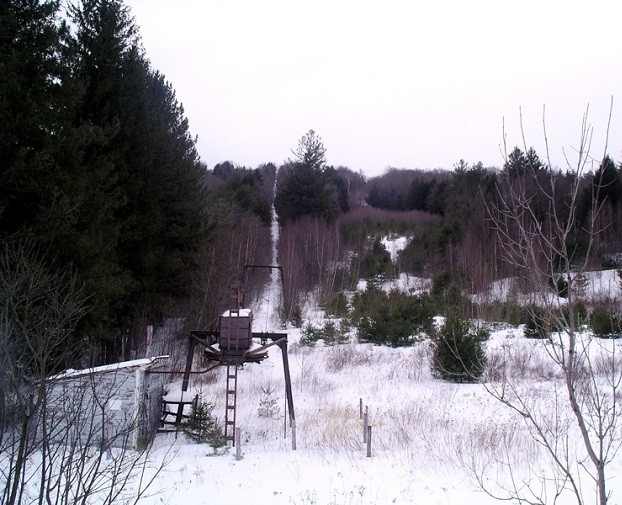 Had enough of being trapped indoors this winter? Get outside with our DIY Winter Adventure series.
The high temperatures this winter mean that in the wake of any snowfall, the slopes will be packed with rabid skiers desperate to get some runs in. If you're looking to avoid the crowds (and the costs), but cross-country skiing just ins't for you, there may be another option- if you're willing to give up the luxuries of a resort-style day on the mountain. Ever thought of heading to an abandoned ski area and having the place all to yourself?
A Cache of Crowd-Free Destinations
All around the country, there are more than 1,000 ski stations that have closed for business, stopped making snow and shut down their lifts. Most shut down in the 1970s and 80s, victims of growing large-scale resorts and rising insurance costs. That's not to say they aren't missed, however. Jeremy Davis started the New England Lost Ski Area Project (NESPLAP) in 1998 to document all of the stations that gone out of business.
The response was remarkable. Davis has received information, photos and personal anecdotes about hundreds of areas around the region. "The lost ski areas are closed, but they are alive in the hearts and minds of everyone who called those places home. I can attest to that. Just read my e-mail for a week," Davis told the New York Times in 2008. Similar projects have sprouted up, cataloging "lost areas" in the mid-Atlantic, Colorado and California.
The Rise of Frontcountry Skiing
While Davis didn't mean to create a database of fresh places to ride, that's how many skiers and snowboarders, tired of crowds and lift ticket prices, have used NESLAP. There may be more plant growth on the runs than is ideal, but the slopes are still there. Of course, the lifts don't work, so every run has to be set up with an uphill climb, but the chance to ride by yourself or with a few friends could easily make the effort worth it.