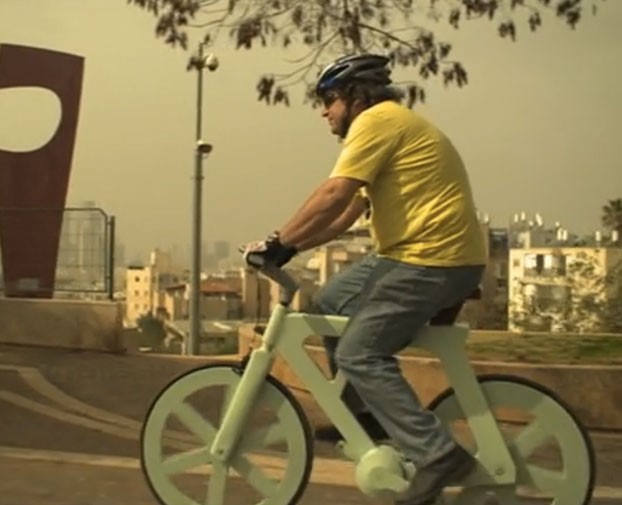 Image: Screenshot
Remember when we wrote about the DIY cardboard bike?
Turns out the bicycle, made up of about $9 in materials, isn't just a one-off project. The inventor Izhar Gafni, 50, recently told Reuters that he has plans for commercialization.
"It could be sold for around $20, because (retailers) have to make a profit … and we think they should not cost any more than that. We will make our money from advertising," he added. "In six months we will have completed planning the first production lines for an urban bike which will be assisted by an electric motor, a youth bike which will be a 2/3 size model for children in Africa, a balance bike for youngsters learning to ride, and a wheelchair that a non-profit organization wants to build with our technology for Africa," he said.
Instead of a chain, the cardboard bike, which weighs about 20 pounds (about five pounds heavier than metal ones), uses a car timing belt. Gafni says the tires can last a decade (and to state the obvious, don't need air). Yet because the bike is so cheap, longevity isn't an issue.