Digital Recycle Bins Land in London
In preparation for the 2012 Olympics, London is pulling out all of the tech stops for visitors.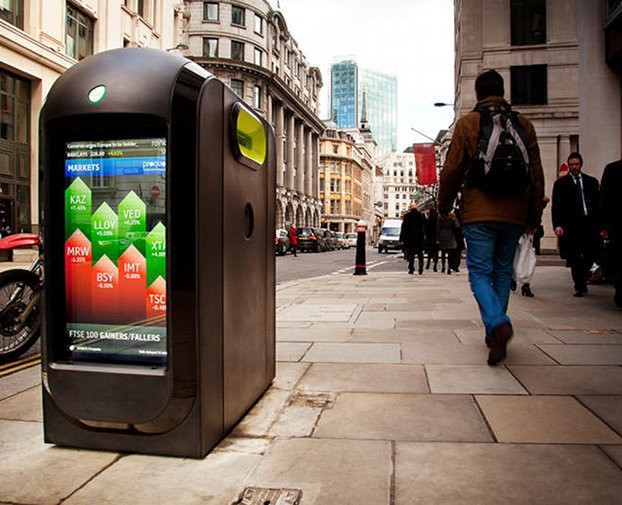 London is prepping to host the 2012 Olympic Games this summer. That means a lot of garbage. To reduce litter, the city is placing digital recycling bins around town that will display the latest news, while also collecting 1.65 tons of material every year. The receptacles, designed by London-based Renew, also display alerts and public transportation delays or emergencies.
LCD screens on both sides of the bin communicate with one another through a network of news content powered by partners like Bloomberg News, Time Out and the London Stock Exchange. A strong outer layer and a body made of glass-reinforced polymer house the screens that are backlit with LED lights and adaptive brightness capabilities. So far, 25 bins are in place, but will rise to 200 in time for the summer games.