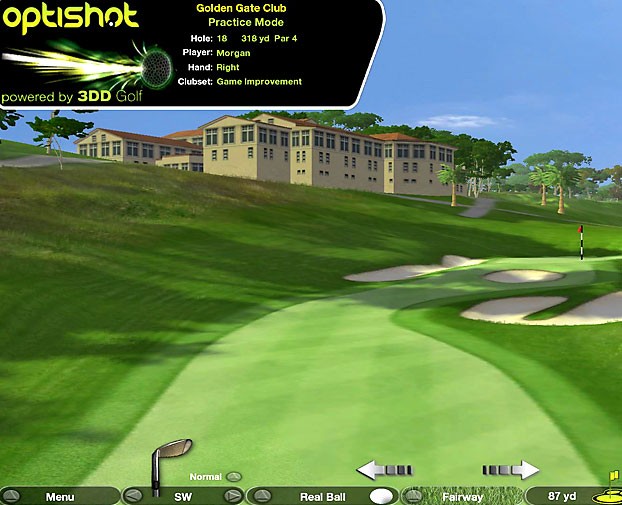 Photos: Dancing Dogg Golf
While the US Open is technically an open tournament, you still have to qualify to play. And since 99.999% of us didn't make the cut, that doesn't mean we can't still play the course.
With the OptiShot Simulator ($399.95) from Dancin' Dogg Golf, all you need to do is fire up their virtual version of the course, and swing away. Testing your skllls against the best pros ever to hold a club.
Their "Golden Gate Club" is a true-to-life, exact virtual replica of the course being played this weekend in San Francisco, and using your own clubs and just 8 1/2 feet of space, up to four players per round can compete by hitting real balls into a net, the foam balls provided, or if your space is really tight, no ball at all.
Infrared sensors on a durable swing pad precisely record club-head speed, face angle, swing path, distance, tempo, face contact and ball flight to give you an incredibly accurate representation of how you'd fare at an actual round at the Open. (Minus all the time spent searching for your ball in the woods, and the expense of tipping a caddy.)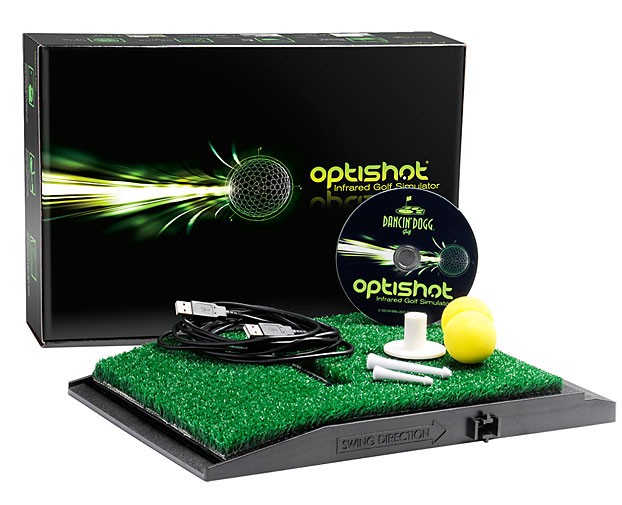 OptiShot comes with everything your need to play a virtual round
The Silver package ($899.95) includes everything you need to experience the virtual Open:
-   OptiShot Infrared Golf Simulator
-   OptiShot 5×5 Octagonal Mat
-   9×7 Premium Hitting Net
-   Custom-Designed OptiStix Driver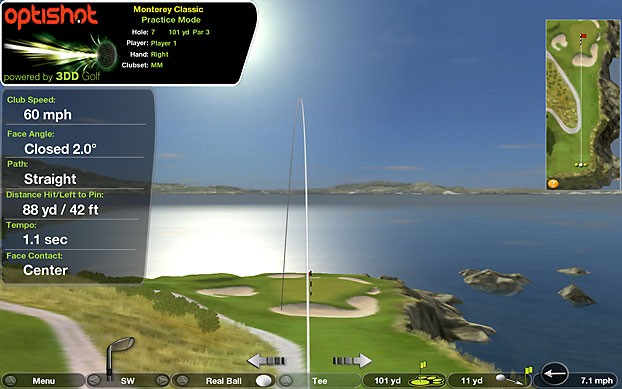 The OptiShot version of a certain course in Monterey
And the Silver package comes with 11 preloaded courses, including one premium layout such as major championship venue replicas like Capitol Club, Monterey Classic, Old Scot, Ponte Vedra, Royal St. Marks and Whispering Dunes. Additional courses, like the Golden Gate Club, can be downloaded for a one-time fee of $49.95. There's even a driving range to perfect your swing when you can't get outside.
All you need now is to yell at photographers during your backswing, and it's as close to playing the Open with Tiger Woods as you can get.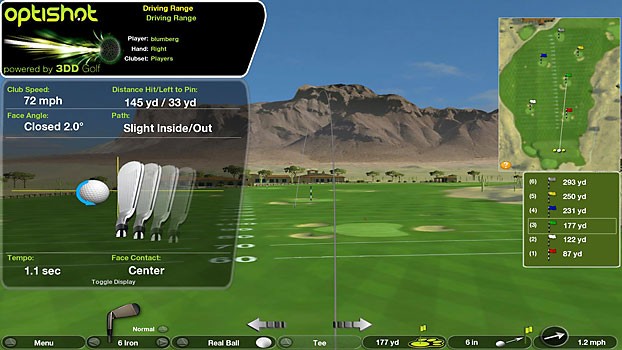 Sharpen your short game and driver control on the virtual range