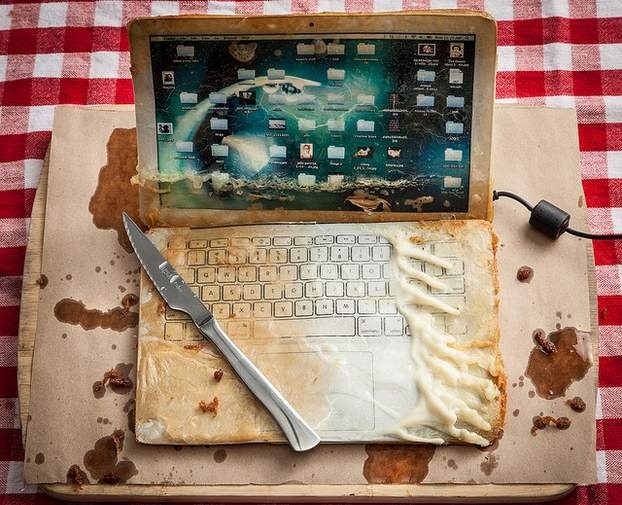 A deep fried laptop looks good enough to eat- sort of. Photo: Henry Hargreaves
What won't Americans deep fry? I've seen Snickers, sticks of butter, corn on the cob and more drop into bubbling oil. Photographer Henry Hargreaves, born in New Zealand and living in Brooklyn, has really picked up our ways. He has taken the national love for deep frying to a new level in his latest series, Deep Fried Gadgets. Yup, he "cooked" an iPad, laptop, Game Boy and more.
According to CoolHunting, Hargreaves was inspired by a video of a Japanese teenager who deep fried and tried to eat his PSP (with chopsticks, no less). While the results look strangely delicious, they also call to mind the potential disaster of dropping electronics- and batteries- into a vat of boiling oil. It turns out that Hargreaves thought of that beforehand, and didn't actually deep fry the real gadgets- he made models from foam core, covered by photos of the devices.
Hargreaves has also made a self-portrait with Jello, a "bacon alphabet," rainbow colored food and a series of portraits made from toast. On his Web site, he writes:
What unites his work is is restless and curious mind, a fascination with the unusual or quirky and a desire to see how photography can illuminate the world and spark conversation.
With food stylist Caitlin Levin, he put the results on plates, accompanied by powdered sugar and the greasy wax paper that usually go with onion rings. Mmm!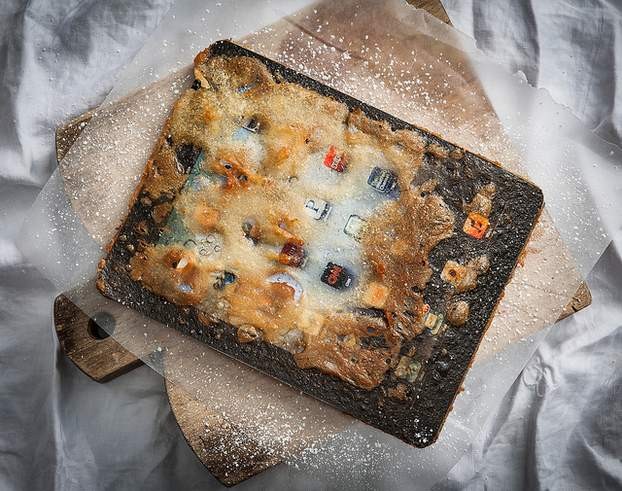 Photo: Henry Hargreaves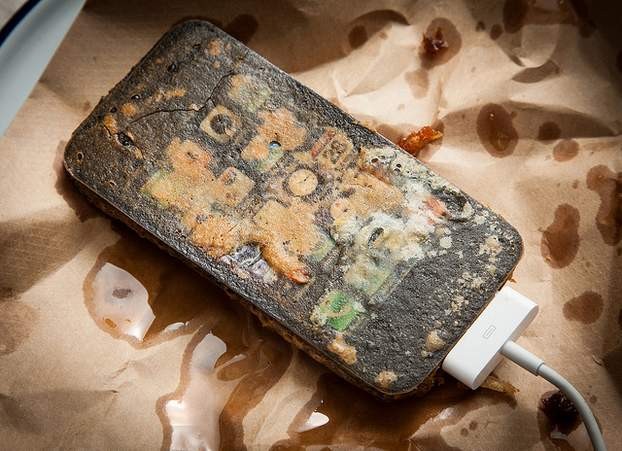 Photo: Henry Hargreaves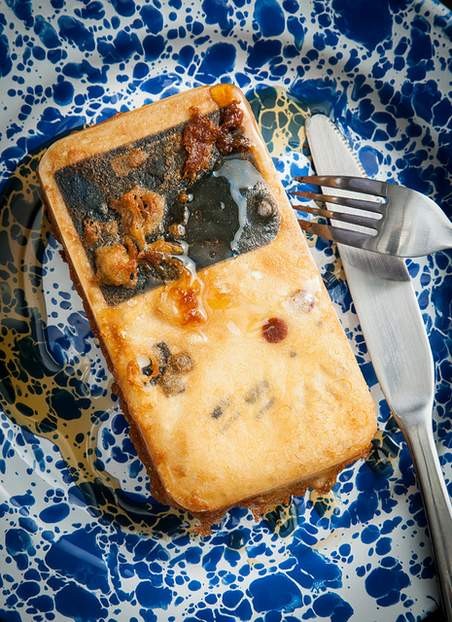 Photo: Henry Hargreaves