Deadly Fire Incinerates Brazil's Antarctic Base
A fire and explosion killed two navy personnel, injured one person, and left 80 percent of Brazil's Comandante Ferraz Antarctic Station incinerated on Saturday.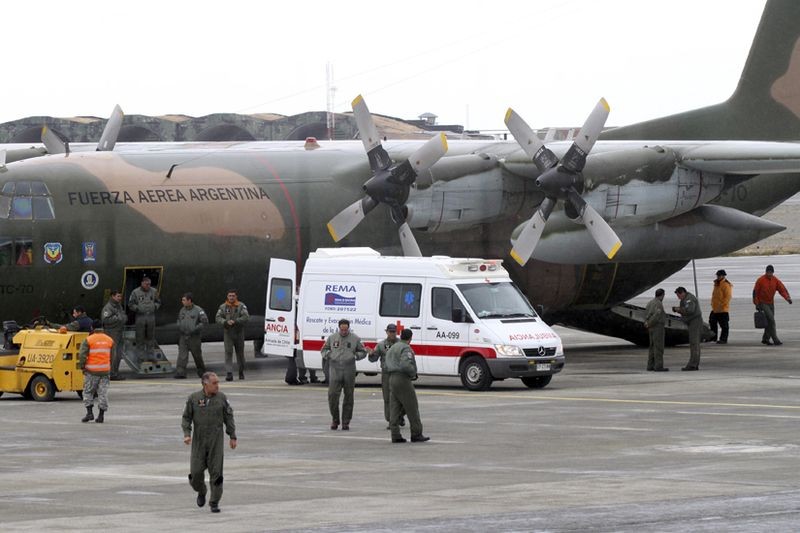 A fire in a room housing energy generators led to an explosion that killed two navy personnel, injured one person, and left 80 percent of Brazil's Comandante Ferraz Antarctic Station incinerated on Saturday.
Located in Admiralty Bay, on King George Island, in the South Shetland Islands near the tip of the Antarctic Peninsula, the station was Brazil's only permanent Antarctic base.
The Argentina Air Force evacuated the injured sailor, Sergeant Luciano Gomez Madeiro, on Sunday, reported the Chilean Navy.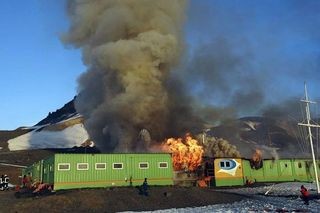 Sunday afternoon, firefighters with the Chilean Navy working to put out the rest of the flames and remove debris from the base found the bodies of the two naval personnel listed as missing: non-commissioned officer Carlos Alberto Vieira Figueiredo and Sergeant Roberto Lopes dos Santos.
"All the central core of the base, where the installations were concentrated, was lost. The exact extent of what occurred still needs to be determined, but the assessment is that we really lost virtually everything," Defense Minister Celso Amorim told reporters late Saturday.
The AFP reported other interviews with survivors:
"We lost much more than equipment, we lost lives. I lost all my research and that was one of the cheapest. Some of the research lost cost millions of dollars," survivor Joao Paulo Machado Torres, a 46-year-old biophysicist, said in a telephone interview carried on the O Estado de Sao Paulo website from Punta Arenas.
"We are doing cutting-edge science in Antarctica, studies with important implications for climate in Brazil, fishing resources and biodiversity," biologist Lucia Siqueira Campos, a member of the National Committee of Antarctic Research, told the daily O Globo Sunday.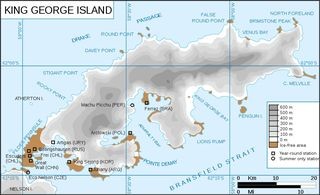 President Dilma Rousseff vowed that the country would again have a permanent presence in Antarctica and Defense Minister Celso Amorim added that talks on how to reconstruct the base would begin today. Chilean President Sebastian Pinera offered his country's help in the reconstruction work, the AFP reported.
The fire occurred early Saturday morning with emergency calls for help reaching the Chilean Navy at 2:40 a.m. By 3:46 a.m., Commander Edward Rubilar had launched two Zodiac rubber boats (MK-VI) from Fildes Peninsula with a team of six, including a nurse. The boats carried equipment and materials, such as pumps, hoses and extinguishers and reached the bay at 5 a.m.
Other participants in the rescue included Chile's Navy tug Lautaro, which patrols the area, the Argentine vessel Puerto Deseado, and the staff from the Polish Antarctic Station Henryk Arctowski, which is also located on Admiralty Bay.
At first light, two naval helicopters, the "Bolkow" N-44 and N-46, arrived and carried out 58 people from the burned Brazilian base to Chile's Frei Base. They then caught the Argentine Hercules C-130 transport to Punta Arenas.
IMAGES:
Personnel from Brazil's Antarctica base Comandante Ferraz arrive in Punta Arenas, Chile, after being evacuated on Feb. 25, 2012. Brazil's base in Antarctica, Comandante Ferraz Station, was destroyed on Saturday (Feb. 25) by a fire that injured one military member and left two dead. Photo: STR/dpa/ef/Corbis
A photo handout from the Chilean Navy showing Brazil's Antarctica base Comandante Ferraz burning. (Chilean Navy)
A map of King George Island (Giovanni Fattori, Wikimedia Commons)