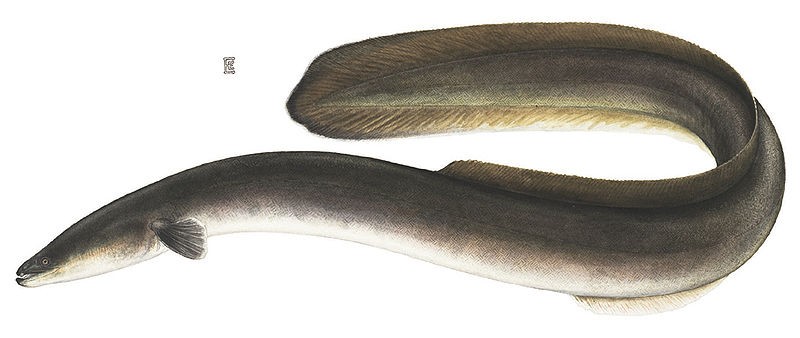 Eels are squirming their way back up the Rappahannock River in Virginia after an obsolete dam was demolished in 2004. The eels have now returned to the river's headwaters 100 miles upstream from the dam site.
"American eels have been in decline for decades and so we're delighted to see them begin to return in abundance to their native streams," Nathaniel Hitt, a USGS biologist and lead author of a recent study on American eels, Anguilla rostrata, in a press release.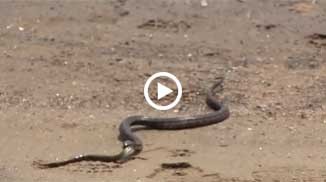 VIDEO: Watch a snake interrupt an interview as it eats an eel.
Freshwater eels have mysterious globetrotting lifestyles. Their spawning grounds were an enigma for centuries, until it was discovered that both American and European eels (Anguilla anguilla) reproduce in the Sargasso Sea in the mid-Atlantic. After spawning American eels slowly migrate to the coast of North America and make their way up rivers that discharge into the sea.
Their vagabond life cycle makes the eels susceptible to environmental degradation and disruptions in migratory pathways. They are also a delicacy for humans. The European eel is listed as critically threatened by the IUCN. The American eel isn't doing much better, and is now being considered for listing as a threatened species by the U.S. Fish and Wildlife Service.
Clearing out more unused and unusable old dams and other barriers could help the elusive eel regain its numbers.
"This research shows the direct benefits of dam removal for American eel populations and demonstrates the importance of continued stream restoration work for east coast rivers," said Sheila Eyler, a U.S. Fish and Wildlife Service biologist and co-author of the study published in Transactions of the American Fisheries Society, in a press release.
The demolished dam, named the Embrey, was a 22-foot-tall and 800-foot-wide relic that hadn't been in use since bell bottoms were in style. From 1910 to the 1960's the Embrey dam provided hydroelectric power to Fredericksburg , Virginia.
"This study demonstrates that multiple benefits can be realized by removing obsolete dams such as Embrey," said Alan Weaver, fish passage coordinator for the Virginia Department of Game and Inland Fisheries, in a press release.  "Shad, herring and striped bass are also using reopened habitat on the Rappahannock River, so it's exciting to see a growing number of species benefitting from dam removal in Virginia."
IMAGE: The American eel (Ellen Edmonson and Hugh Chrisp, Wikimedia Commons)