Dad Builds TIE Fighter for Son
Olympia man sells a replica of Star Wars spacecraft and gets my vote for Dad of the Year!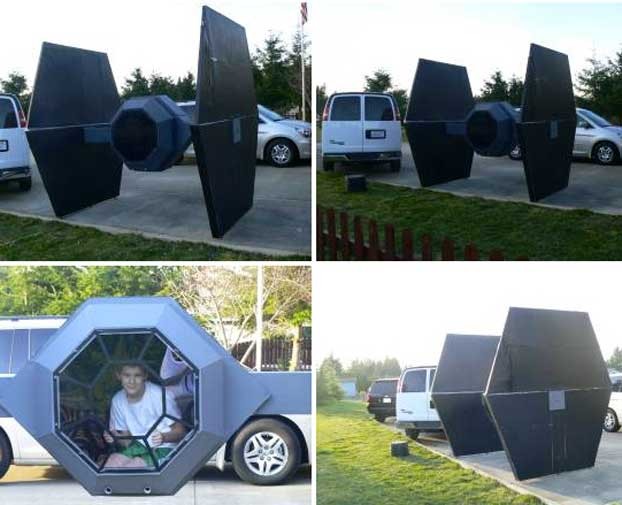 Attention all fathers: Sorry to crush your dreams, but if you harbored any hope of winning Dad Of The Year, you can stop. Voting is closed.
The numbers are officially in. The title of Father Of The Year goes to this Olympia Washington man named Dave who helped his son build a 1/3-scale replica TIE Fighter. He posted an add on Craigslist to sell the contraption, and that started causing a lot of buzz.
Still living under a rock and don't know what a TIE Fighter is? Here's a friendly reminder from a long time ago in galaxy far, far away.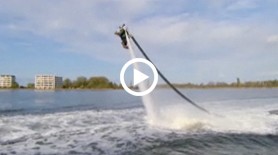 DNEWS VIDEO: JET PACK: IS IT POSSIBLE?
"Well built out of 3/4 plywood with the wings sheeted in cardboard," Dave's Craigslist ad explained. "Tested to hold over 300 pounds. Cockpit is 38 inches by 38 inches and my 5ft tall son comfortably sits inside."
Dave added: 
All the edges to the body panels are 22.5 degrees. The main panels are 16×24, the front and rear panels off those are 16×12, all ¾ birch plywood. The wing struts are boxed 8 inches wide, ¾ plywood, 30 inches long. They are attached with Simpson 90 degree gussets and re-enforced with 2x2s. The lower half of the wings are 2×4 sheeted in cardboard. The upper half are 1×2 sheeted in cardboard. The wing to strut connection is a compression fitting design.
And if that weren't enough, two years ago, Dave and his son built my personal favorite, an X-Wing Fighter. To boot, this guy also used this father/son moment to teach his kid the Pythagorean Theorem so he could then teach his younger siblings. For Pete's sake, in my opinion, this guy wins Dad Of The Decade.